About 30 students from Burnaby North Secondary School in BC's Lower Mainland have come together on National Indigenous Peoples Day to help harvest the cedar log and learn about its importance to local First Nations.
"We will bring this tree back to life, in the bracelets and baskets we make from its bark and the carvings we make from its timber," Elder Guss explains to the students.
"For Skwxwú7mesh Úxwumixw, the cedar is known as the tree of life. We use it from the day we were born – and are placed on mats weaved from cedar bark – until the day that we die, for our transportation and longhouses, as well as our tools, cooking ware and hats."
Cedar log gives students a hands-on experience
The cedar log will form part of Burnaby North Secondary's Indigenous education program, with students getting hands on experience helping strip its bark and carve its timber. Today, Elder Guss is visiting the school to share traditional knowledge with the students about cedar trees, and their value and uses for Skwxwú7mesh and other local First Nations.
The students start by harvesting the bark traditionally, making a horizontal cut about the width of two hands at the base of the log and pulling up using their hands to take "only what the tree offers".
"Removing the bark like this helps teach patience and respect," explains Elder Guss.
The cedar bark is then separated into inner and outer layers. The inner layer will be soaked so that it can be weaved into everything from baskets and bracelets to walls and tables.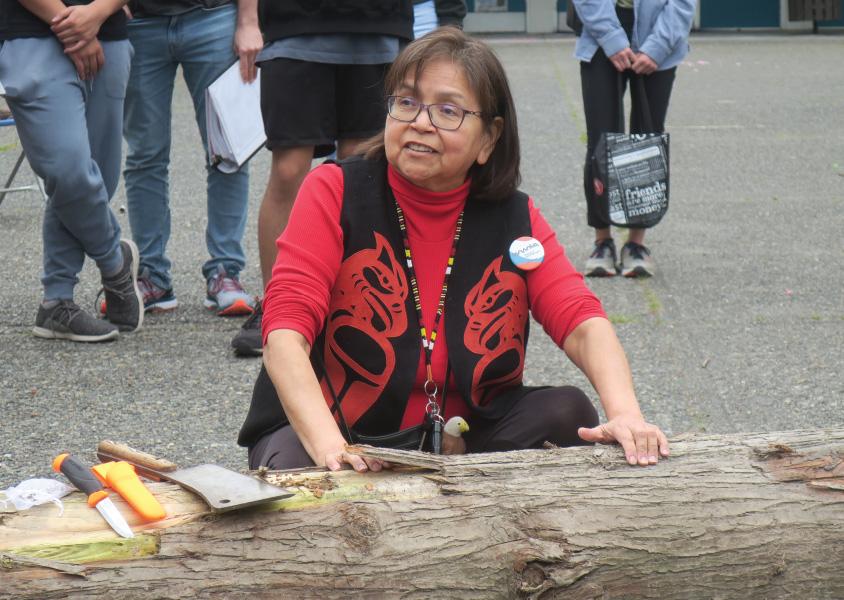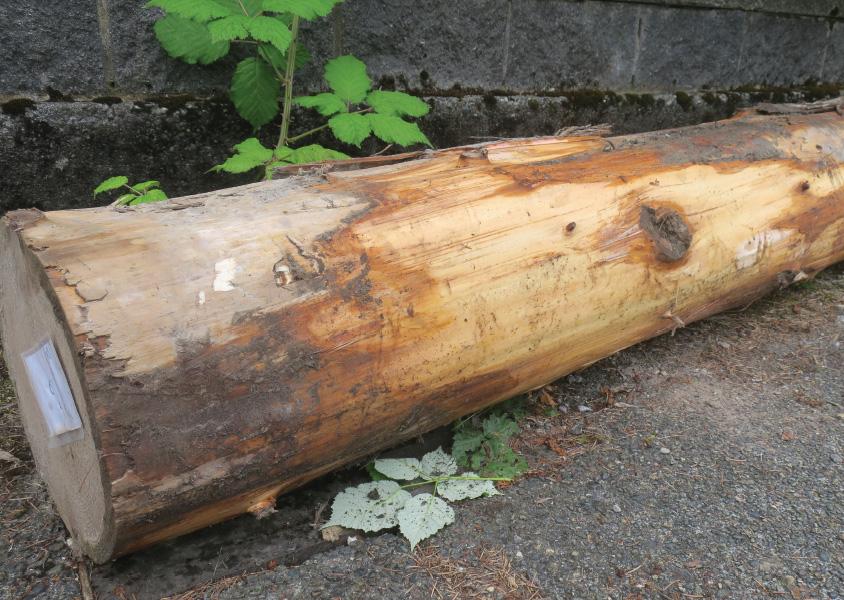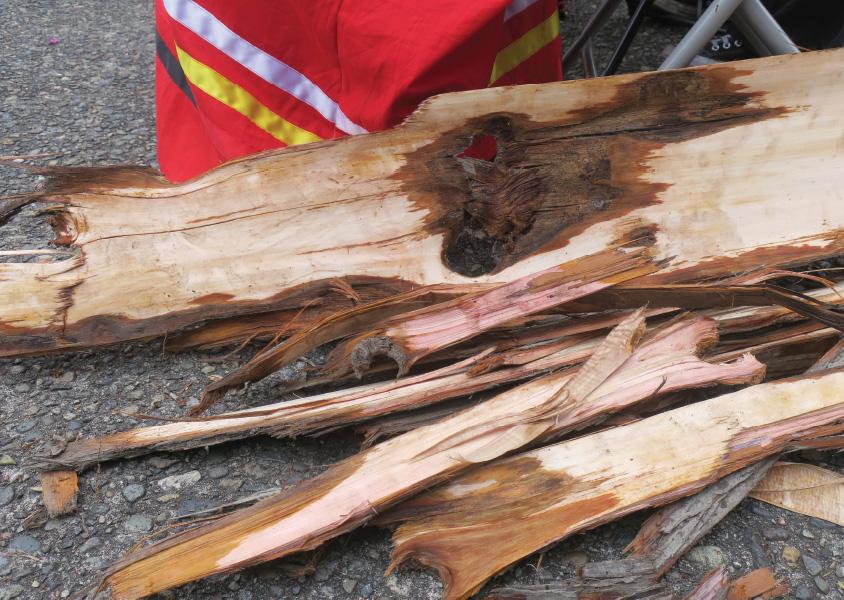 Bringing new life to cedar logs
The cedar was one of 20 recently shared with First Nation communities, and Indigenous educational, recreational and cultural organizations. The cedars needed to be removed for safety reasons during gas line construction in Burnaby.
Greg Edgelow, Indigenous relations manager at FortisBC, helped organize the cedar donations, including preparing and delivering the logs.
"It is important for FortisBC to support educational activities that brings together First Nation Knowledge Keepers and young students who are eager to learn about and keep alive Indigenous cultural traditions," Greg says. "Our cedar log donation initiative started as part of the Pattullo Gas Line Replacement project and due to its success is now being considered for other projects within the company."
FortisBC is installing a new gas line in Burnaby to replace the capacity it will lose when a line on the Pattullo Bridge is removed, with work underway on Sperling Avenue, Glencarin Drive, Freeway Trail, Lakefield Drive and 4th Street.