"We knew the solution to showing people our project site was to utilize some kind of technology," says Matt Mason, community and Indigenous relations manager, FortisBC. "We thought, 'Why not capture video footage of the sites using drones?' That's something we could send to people, or share with them virtually." 
When Matt and his team wanted to show stakeholders where work on the Inland Gas Upgrades project would take place around Prince George, they asked the local McLeod Lake Indian Band for help. The band recommended Hummingbird Drones, a Kamloops-based company offering drone technology services throughout BC. Originally established to provide data and intelligence to support fire line operations, it has since expanded to offer its services to a variety of industries.
"We recognized a lot of the services that we'd been offering in the wildfire setting would provide similar value to industrial clients," says Robert Atwood, co-founder and director of Hummingbird Drones. "When you have 3-D aerial imagery, you have a more holistic understanding of what it's going to take to get a job done. With better information, you can increase your efficiency and make better decisions about the number of resources you need to put into an area."
The company's typical process includes dispatching two people to capture drone footage. "A pilot and support person will either move across the job site throughout the day, or launch the drone from one location," says Robert. They follow all drone safety rules and procedures required by Transport Canada, as well as COVID-19 safety protocols. "We go out to the site in two trucks now instead of one and maintain the appropriate social distance."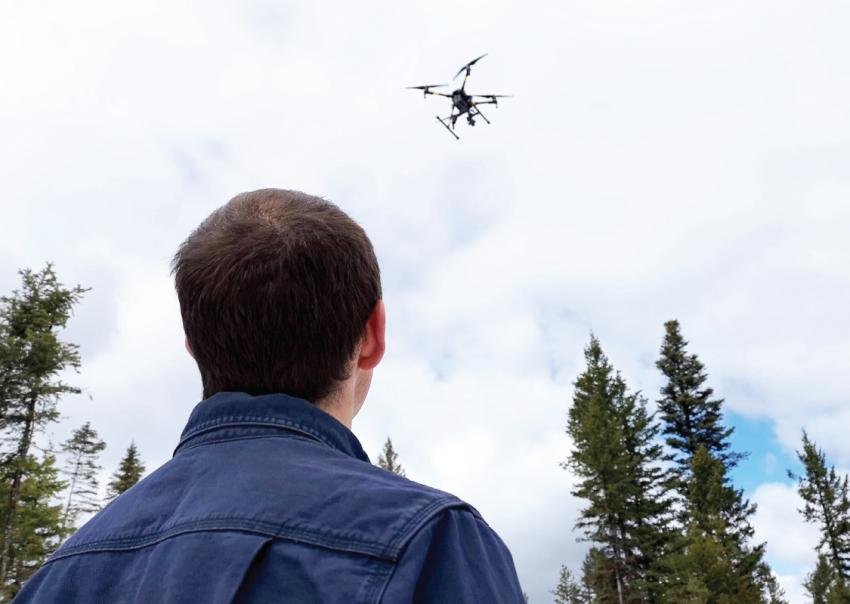 Detailed drone video footage is a valuable tool
Matt says the drone footage Hummingbird Drones captured in the Prince George area was extremely helpful when it came time to engage with the Lheidli T'enneh Band chief and council last year. "They are stewards of the land. We wanted to reassure them we were working appropriately within the project's footprint," he says. "By viewing the footage, they could clearly see where we would be working and that we would only be working within the existing utility right of way."  
A sample of drone footage that helped FortisBC share the Inland Gas Upgrades project location in Prince George
In addition to the Prince George area, Hummingbird Drones has captured footage in other parts of BC where our gas lines are located—where upgrade work is already underway or will be in the future. Matt says this footage has already helped familiarize new FortisBC employees with our projects and provided a detailed overview for employees who are assigned to work on them. 
He knows these visuals will also be a valuable tool for multiple aspects of project planning in the future. He says, "Drone footage is so clear we're able to see details of the terrain and its challenges."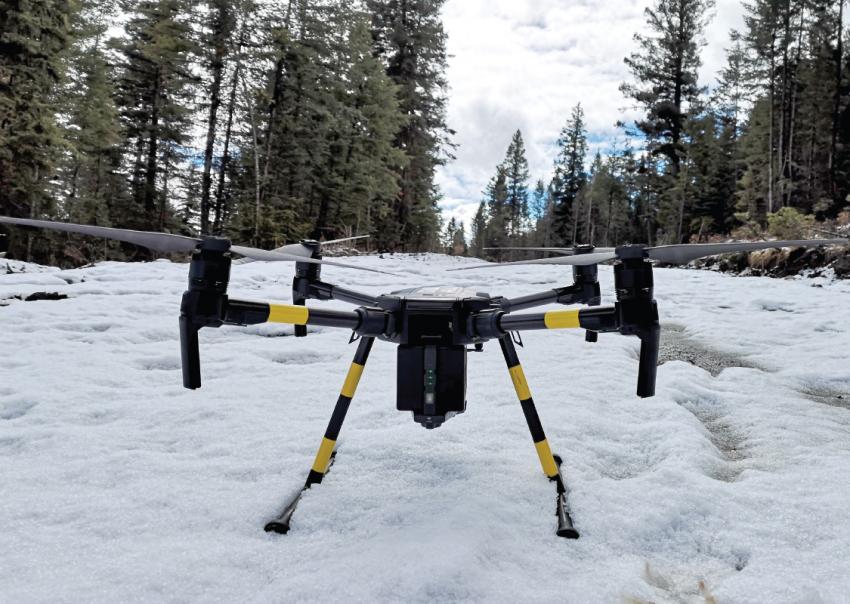 Video footage will assist with community engagement
Matt thinks showing drone footage at virtual online information sessions during COVID-19, or at in-person events when they're allowed again, will be a game changer for community engagement. "In the past, we've shown maps and drawings depicting our plans at in-person events. Imagine how much easier it will be for the community to see what we're planning to do and how we plan to restore a site—such as re-route a trail, for example—when we can scroll through video footage as we explain."
According to Robert, efficiency, conservation of resources and accurate information are all great reasons for wanting drone video footage. But he thinks safety is one of the best reasons, particularly now during COVID-19. "Drone technology can reduce a team's exposure in ways that are really meaningful," he says. "It can mean sending fewer people out, or sending them out for a shorter period of time. It can eliminate the need to send anyone out to walk a construction site, or scout an area where there is difficult terrain. Drone footage can help make decisions that keep people safe."