New internship roles built into Inland Gas Upgrades project
When Erinn Mah, FortisBC's Indigenous initiatives manager, learned about the Indigenous Intern Leadership Program she recognized that our major projects and the Inland Gas Upgrades (IGU) project in particular, would be a great fit for interns to gain some community relations experience.
"Our projects have an innovative environment and the funding and flexibility to build in new roles to accommodate internship positions," says Erinn. "The project space can be quite complex and not the usual environment where you would find an external relations intern, but we realized that's also what was going to allow for a unique experience for the individuals who were hired. The multi-year IGU project had just started construction in 2020. We were able to create two, two-year community and Indigenous relations internship positions for IGU starting in May 2021, for two different regions of the province."
Interns gain real world career experience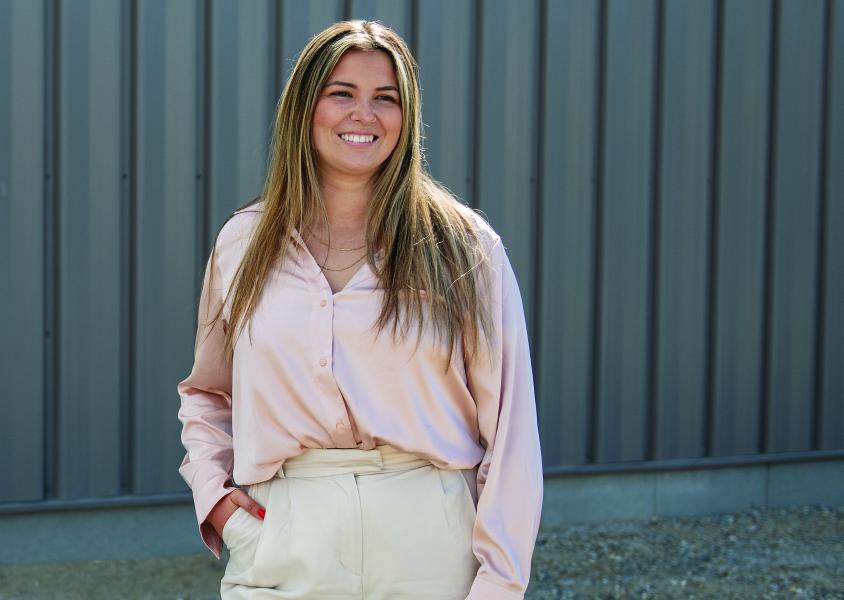 Brianna Ure is one of the two Indigenous interns hired to work on the IGU project. Although her internship is based out of FortisBC's Kelowna office, her work engaging and building relationships with municipalities and local and First Nations communities spans from Kamloops to Fort Nelson. "This role with FortisBC has given me so much more experience than the word 'intern' would imply," she says. "I'm very much a part of the community relations team, attending meetings and discussing our project with stakeholders. This is giving me real world career experience. Plus, the two-year term of the internship is allowing me to see things through. It's satisfying to know I'll still be here six months from now to see the results of the things I've helped put in motion."
Brianna's fellow community and Indigenous relations intern, Aimee Montpellier, is based out of FortisBC's Trail office. Her work for the IGU project takes her to various communities throughout the East Kootenays.
"I was drawn to apply for the internship because my career goals included learning about Indigenous communities and helping them through my work," says Aimee. "I have both Taku River Tlingit and Tahltan First Nation background. Learning about the cultures of the Indigenous communities that we're engaging and building relationships with has not only helped me with my work, it's inspired me to learn more about my own cultures."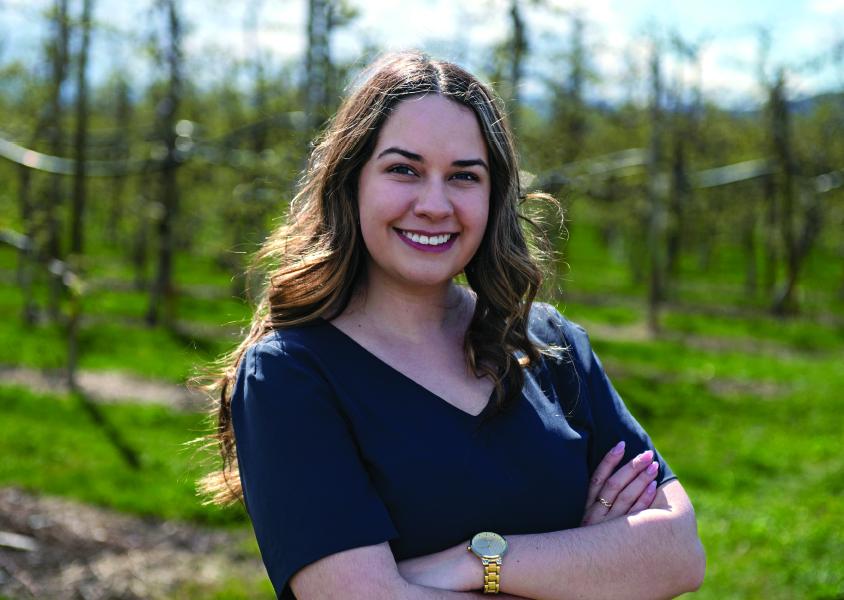 More than a year into her internship, Aimee acknowledges that the internship has exceeded her expectations. "I've gained so much industry knowledge and developed an understanding about the work that goes into building relationships between a company, municipalities and local and Indigenous communities," she says. "Relationship building is a skill that will help me no matter where my career takes me."
Blair Weston is one of FortisBC's community and Indigenous relations managers assigned to work on the IGU project. He works closely with Aimee in the East Kootenay region.
"When Aimee and Brianna joined the team, they hit the ground running," says Blair. "They've been strong support to us in the community engagement process. Their fresh perspectives have helped us rethink the way we're doing things. Many of us have been working on the project a long time. It's been invaluable to have someone see things with fresh eyes and shed light on how things could be done differently."
The future looks bright for the Indigenous Intern Leadership Program
Patrick Brennan, program manager for the Indigenous Intern Leadership Program at Vancouver Island University (VIU) agrees that the major projects environment within FortisBC has been a great opportunity for Brianna and Aimee to gain work experience, but he stresses that all industries have the potential to provide valuable experience. "The program places Indigenous professionals across all sectors, and with a variety of credentials," says Patrick. "We've placed people within the trades, with certificates, diplomas and undergraduate, graduate and professional degrees. We really are across the board."
The program launched in 2019 as a partnership between the BC Assembly of First Nations and the Business Council of British Columbia, with VIU responsible for its delivery. Financial support provided to this program by the Government of British Columbia has been a critical element of its success. After its first three years, the program has 90 Indigenous professionals who are either currently enrolled in the program, or have completed it.
"It took a lot of heavy lifting at the beginning to get the program off the ground," Patrick admits. "But now, many of the Indigenous professionals who have completed the program are recommending it to members of their own First Nations or to other Indigenous professionals at post-secondary institutions where they have completed their studies. The program is also receiving support from many of our employers that have become partners, like FortisBC. Whatever route an applicant becomes aware of the program, they are welcome to become a part of it."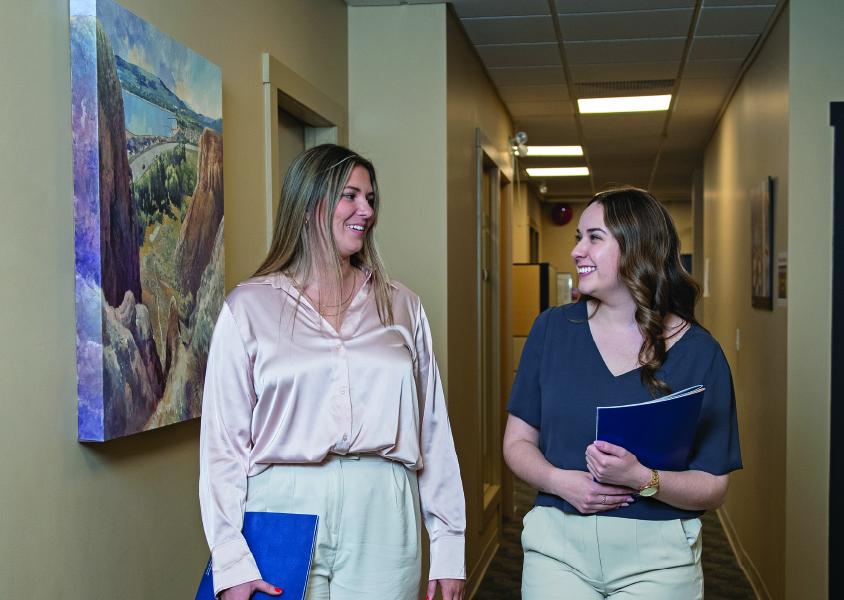 Brianna and Aimee's success with the IGU project has many FortisBC people excited about what's possible for the future of the Indigenous Intern Leadership Program within the company. "Some individuals who would not normally have thought that an internship program would fit into their team, are beginning to see the value that these internships can bring," says Erinn. "We may need to tweak the focus slightly depending on the project, but we're looking to make the community and Indigenous relations internship a position that we'll build into other projects."