Whenever FortisBC undertakes a major project, we look for ways to invest in the community and share information about what we're doing. For our Okanagan Capacity Upgrade project in the south Okanagan, our latest project milestone was filing our application for a Certificate of Public Convenience and Necessity with the British Columbia Utilities Commission in mid-November. However, project preparation is already underway and includes engaging with residents and community groups.
Earlier this year, we connected with the Penticton Area Cycling Association (PACA) who helps promote, plan and maintain on and off-road trails in the south and central Okanagan. We're providing three years of funding in the amount of $3,000 per year to be used towards trail maintenance and safety initiatives for the benefit of the community. The Three Blind Mice bike trails system is located on the east side of Okanagan Lake near Naramata and intersects with some of our project work.
The first funding installment is being used to upgrade the Bronco Trail – a local favourite – and improve safety signage in the area. Trained regional area trail stewards began the upgrades earlier this year and expect to complete them in spring 2021. A volunteer organization, PACA works closely with Recreation Sites and Trails B.C. and is building relationships with B.C. Parks and the City of Penticton for ongoing maintenance and development of the trails.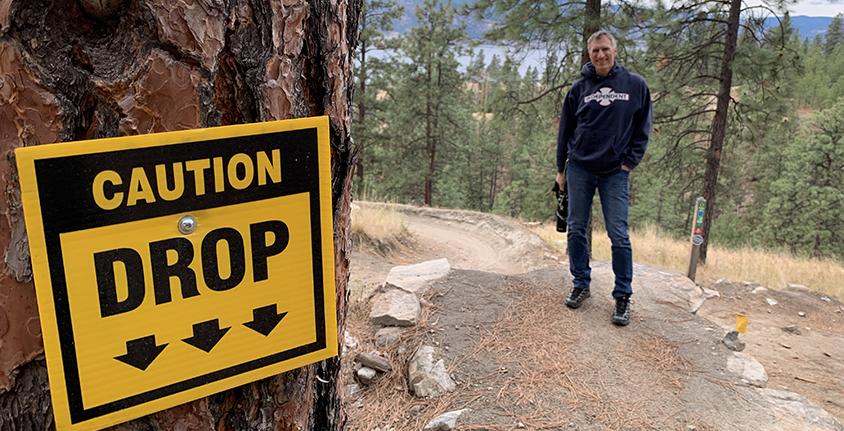 Future funds are expected to be used for similar work across other trails in the system.
Alongside this partnership, FortisBC is sponsoring the Penticton Disc Golf Club to fund proposed course enhancements of new disc golf baskets and targets for the Three Blind Mice Disc Golf Course. This 18 basket course is beautifully positioned to enjoy great views of Okanagan Lake and local vineyards.
If approved, construction on the Okanagan Capacity Upgrade is expected to take place from 2022 to 2023.