The Kwikwetlem Guardian Environmental Monitoring Program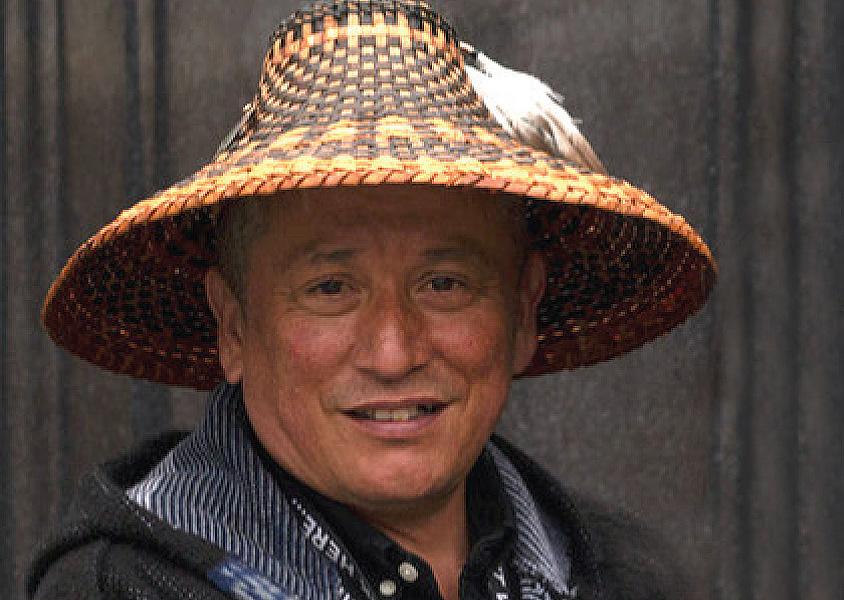 The engagement process allows us to answer questions, gather feedback and address concerns before project work begins. When we connected with kʷikʷəƛ̓əm First Nation (KFN) during the engagement process, KFN councillor George Chaffee had a request. He wanted an environmental monitor from their Guardian Environmental Monitoring (Guardian) Program to have eyes on the project's footprint during construction.
Councillor George oversees the stewardship department for KFN, working to ensure the lands, waters and resources within the First Nation's Traditional Territory are protected for future generations. He started the Guardian Program in 2019 to work with companies like FortisBC on the common goal of protecting the environment. "When I first became councillor, I reached out to companies that were actively working on, and near our Traditional Territory, including FortisBC," says Councillor George. "Building these relationships is valuable and needed. I call it 'the new road'. Our guardian environmental monitors are the bridge, helping us close the gap in the road." 
Although construction for our work on the PGR project is not occurring directly on KFN's Core Territory, Councillor George stresses that everything is connected. "Elders from every First Nation agree – it's unspoken: First Nation Territories and the resources within them overlap," he explains. "What happens in a waterway above, will affect what's down below. Having a monitor present, from any First Nation, to oversee construction work is important, especially when there are no other First Nation members in the area."  
Working together to protect the environment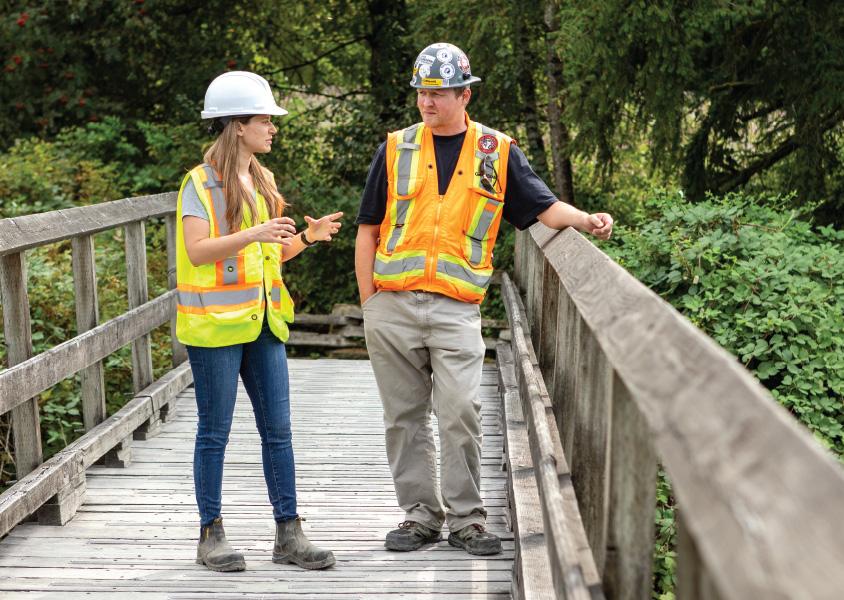 Amber Bryce, FortisBC's environmental specialist on the PGR project, says the decision to invite KFN to provide environmental oversight on the project was made because the team wanted to have a First Nation's perspective in addition to the environmental monitoring that was already planned. "Having KFN on site is helping us to be the best that we can be," says Amber. "We see the site every day. It's always nice to have that fresh set of eyes and a different perspective on our project's footprint."
Amber liaises with Michael Mroczkowski, the KFN member assigned to the PGR project. Michael was the first environmental monitor Councillor George hired for KFN's Guardian Program. Michael received his environmental monitoring training from EcoLogic Environmental Consultants and his KFN cultural training from Councillor George. "I'm proud of my role as an Indigenous guardian monitor representing KFN," says Michael. "It's our duty to be stewards of the land and protect our resources."
Michael's work overseeing the environment around PGR job sites includes protecting fish and wildlife and their habitat and culturally sensitive areas by ensuring no harmful materials or sediment enters nearby waterways. "Kiewit (FortisBC's construction contractor) is doing a good job of containment," he notes. "If I do spot something that needs to be addressed, I report it to Amber and it's corrected immediately."
In addition to receiving a report from Michael after every site visit, Amber also receives updates from Michael in real time. "Mike can text or email me, or Kiewit, with pictures showing exactly what he's seeing, and telling me what his concerns are," states Amber. "The Kiewit environmental manager makes it an immediate priority to address Mike's concerns."
Although the route for the PGR project around Burnaby Lake is not affecting any known culturally sensitive or archeological sites, both Michael and the project team are always on the lookout. "We look at the ground surface and take note of any changes," says Michael. "We haven't seen anything but if we did, the crew would stop work immediately and an archeologist would be called in to examine the site." Michael will continue to provide his environmental oversight throughout the remainder of the PGR project and during worksite restoration.
Learnings will benefit future projects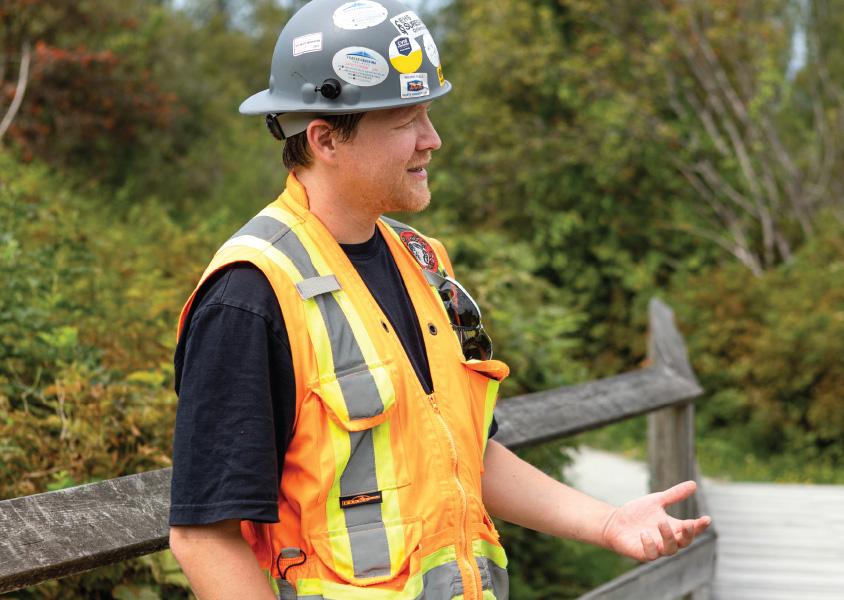 Beyond the benefits of having Michael's eyes on the current project, Amber knows the feedback he provides will also benefit future FortisBC projects. "Mike has taught us so much," she says. "We may not always have an Indigenous monitor working with us, but we'll know what to do on the next project based on what we've learned from Mike."
Councillor George agrees the work the guardian monitors are doing now will have a ripple effect. "When you drop a rock in the water, it causes ripples to extend across the water," he says. "What our guardian monitors do on projects today is having a positive impact on watersheds further down the line and for the future."