"It's super important for students to have a work experience program," says Draiciee Wilson, special projects and events coordinator at PGNAETA. "It gives the students a hands-on learning tool that far outreaches any book material."
Based in Prince George, but working with people from 18 Indigenous communities across northern BC, PGNAETA lives up to its motto of being a "visionary team working toward sustainable employment."
"We really strive to create solid and respectful partnerships," explains Draiciee when asked how the collaboration came together. "I had been talking with FortisBC about our program and they put us in touch with Surerus, the main contractor on their Inland Gas Upgrades project who welcomed our first graduating class to their jobsite."
The Piping Foundations program has a number of components—with job shadowing being the final piece. Earlier modules focus on industry-related soft skills like resumé building and interview skills, safety training and academic refreshers like trades math, English instruction and life skills.
While many students have experience working as general labourers, the program fills in the gaps that allow for long-term success.
According to Mark Gustitus, a PGNAETA student from the Tl'azt'en Nation, "I kind of knew the practical side of things related to valves – how to take them out and put them back in, but I didn't know why. Now I know all the science behind it."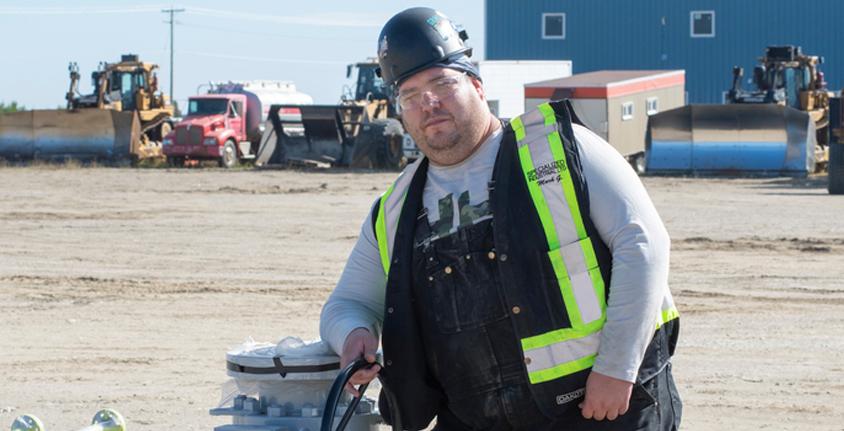 The program offers full-cycle support that extends beyond the classroom. According to Draiciee, "It starts with recruitment and ends about six months into their employment. We follow up to make sure everything is going smoothly for them."
She adds, "A lot of people are interested in hiring First Nations people. This is the thing, though, the quality of the student needs to match the quality of the job."
Resilience is developed through financial, emotional and spiritual support from the organization and people like Nellie Prince, a respected elder, who works weekly with students discussing how to be successful in today's industry while developing and maintaining a deep connection with their own cultural values and beliefs. This additional level of emotional preparedness is what sets the program apart from similar initiatives.
The job shadow experience rounds out their training and is an essential step in their journey to join the workforce with a Level One Apprentice certificate.
The Inland Gas Upgrades site visit included an extensive safety run-through that touched on both COVID safety and work-site safety. From there, students were personally guided by the project manager, Camille Reid, to view a variety of projects around the site and meet the diverse and inclusive workforce. For many, the highlight was simply having a sense of belonging.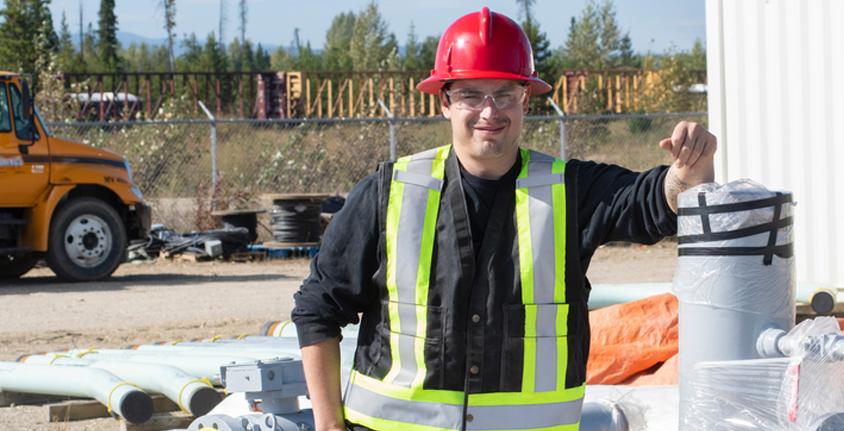 We went out to one site where they were working on a live line. When I got out of the vehicle, I got those 'butterfly jitters'. It felt really great to be out there seeing the machinery moving around, people doing things. It was awesome.
Of course the benefit of the program is not limited to the students. Industry also gains from the work of the PGNAETA/UAPICBC partnership. As Erinn Mah, FortisBC's Indigenous talent specialist explains, "As the current workforce ages, programs like this are extremely important for us to engage with top talent. Hiring people with diverse backgrounds and experiences is something we strongly believe in and focus on. Developing strong local skill sets is an important part of that."
The program places students on the path for success. The first group all graduated with full-time employment. With a second cohort now entering the program, the organization is exploring new ways to strengthen partnerships, expand programs and achieve their vision of sustainable employment for all students.