When Drew merged his specialty excavating company with McRae's in 1999, McRae's had already been operating in the Lower Mainland for more than 40 years. Together the two companies expanded their hydrovac business, becoming one of the Lower Mainland's major suppliers of vacuum trucks and liquid waste hauling and disposal services.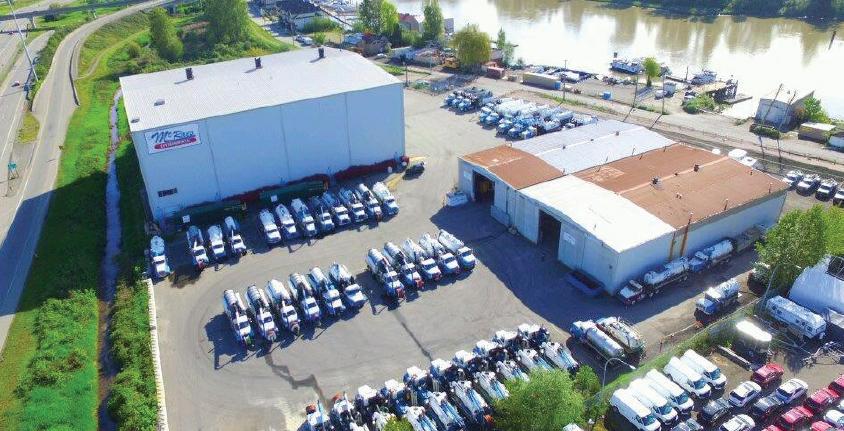 McRae's now employs more than 160 people, with 140 based in BC. The remainder work out of the company's Edmonton branch, which opened in 2013.
Drew says the biggest change he's seen within the industry is the way materials are collected. "Back in 1955 McRae's used excavators for digging and they would have had a small truck with a little pump on it that could pump up some liquid," he says. "Now, hydrovac technology has replaced both. It's a much more sophisticated process." 
Large hydrovac trucks are able to excavate using only a vacuum process and pressurized water. "Hydrovacing can be noisy, but it's a much safer way to excavate because there is less risk of damaging pipes. It's also more efficient because of the large volume of material the truck is able to excavate and haul," Drew explains.
McRae's is a supplier of hydrovac equipment for FortisBC's facility maintenance projects and we routinely call them out to attend gas line emergencies. "We use a hydrovac to excavate around the gas line so crews can gain access and tend to the issue," says Drew.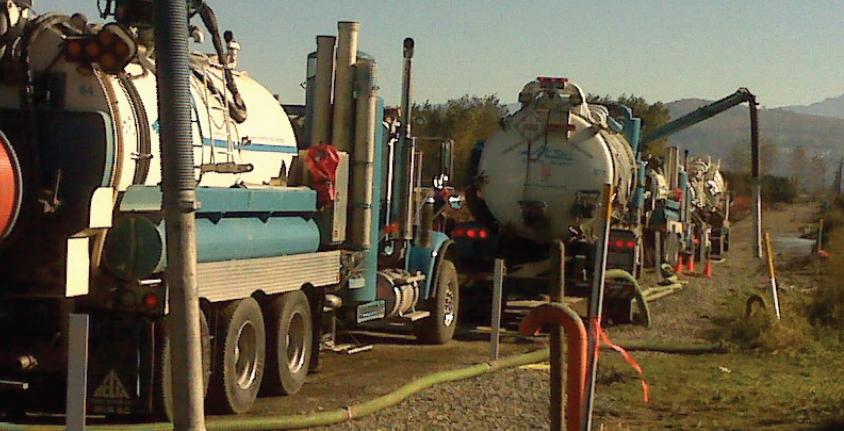 McRae's has also partnered with FortisBC over the last few years on our Tilbury LNG Expansion project in Delta. McRae's hydrovac equipment has helped us locate underground utilities and its vacuum tankers have removed and disposed of contaminated water to allow our crews to continue their work safely.
Drew says having local projects like the Tilbury LNG Expansion to work on is critical to provide steady, dependable work for his employees. "Our head office is located in Richmond and the majority of our BC employees live in nearby municipalities," he explains.  "Our business model is to provide them with 
full-time work every day. Without local projects, they would be forced to move around to find employment." 
Not only is McRae's one of FortisBC's local suppliers, but it's also one of our customers. McRae's has started to convert its fleet of approximately 100 vehicles to run on compressed natural gas (CNG). "We want to be good corporate citizens," says Drew. "We're moving away from diesel and gasoline to cleaner-burning CNG to reduce our carbon footprint." So far, McRae's has nine CNG-powered hydrovacs. Pre-COVID, the company was on track to convert four or five vehicles each year. "We've had to take our foot off the pedal for a bit," he notes. "We'll get back to converting the rest of our fleet after the pandemic. It's in everyone's best interest to burn less diesel."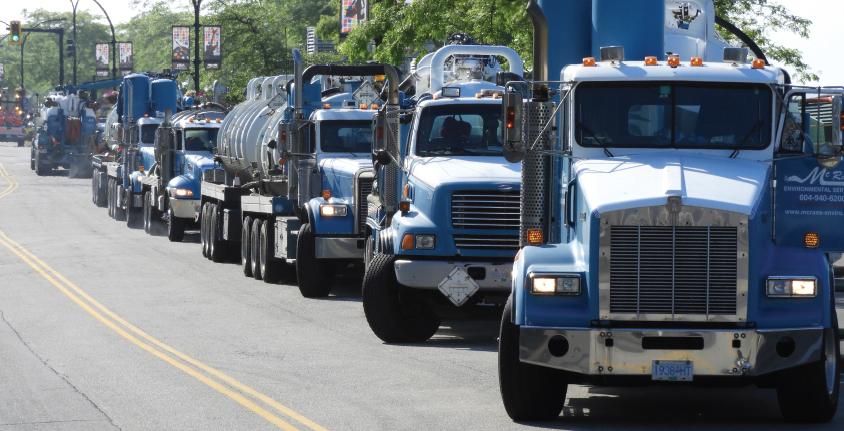 The expansion of FortisBC's Tilbury LNG facility in Delta is providing economic and employment benefits for the people of Richmond, neighbouring communities and Indigenous communities. We've worked with approximately 40 Richmond businesses, including McRae's Environmental Services, with total spending to date of more than $16.5 million. If the next phase of expansion is approved, we'll continue to prioritize hiring local for the project.
Learn more about the Tilbury Phase 2 Expansion and apply to become a supplier or vendor for the project.