When Jim Longo founded Ideal Welders, it was a one-person operation working out of his father's garage. Fast forward more than 50 years and Jim, now president, has grown Ideal Welders into an industry-leading fabrication company with more than 160 employees, occupying a combined 210,000 square feet of space in two shops on Annacis Island in Delta.
"Our growth as a company is largely because of the partnerships we've forged with companies like FortisBC," said Jim.
The Ideal Welders and FortisBC relationship dates back to the early 1980s when Jim's team worked on Tilbury, the first liquefied natural gas (LNG) facility in Canada. Since then, Ideal Welders has worked on numerous FortisBC projects across BC, including our Southern Crossing Natural Gas project and our Mt. Hayes LNG Facility.
"Working with a company like FortisBC is a win-win for both of us," said Jim. "I like knowing that our partnership means we're developing the infrastructure needed to meet our communities' gas demands, while also creating more jobs for locals."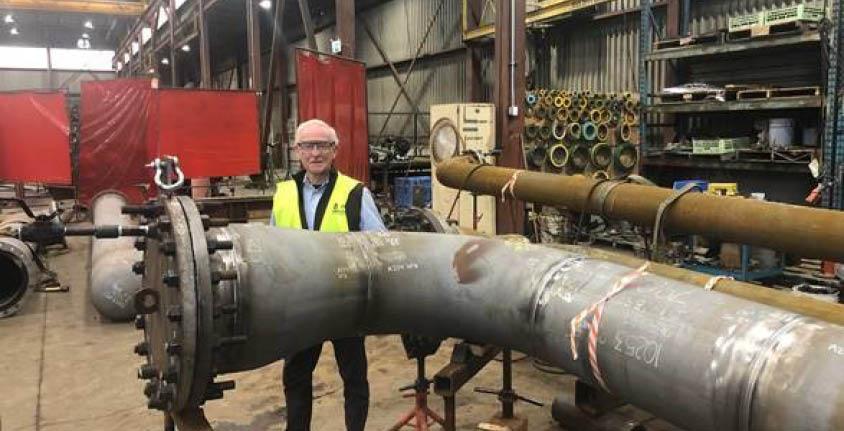 Since the early days of Ideal Welders, the company has expanded and is now providing industry-leading welding solutions for a range of industries like oil and gas, pulp and paper and municipal government. However, Jim recognizes that projects like Tilbury are the reason his business has grown – helping keep jobs local and putting money back into BC's economy.
The expansion of our Tilbury LNG facility in Delta is providing significant economic and employment benefits for the people of Delta, neighbouring communities and Indigenous communities. This includes at least $119 million in local spending to date. As of July 2019, we've worked with more than 85 Delta businesses, including Ideal Welders.
"We've grown to meet our clients' needs and we look forward to carrying on our relationship with FortisBC," said Jim. "For the upcoming Tilbury expansion, we're staffed up, equipped, located nearby, capable and more than able."
Learn more about the Tilbury Phase 2 Expansion and apply to become a supplier or vendor for the project.