"Essentially, we're a hardware store for BC industry. Ninety-nine per cent of our sales are business-to-business," says Rod. "We supply hundreds of thousands of items sourced from more than 400 suppliers—everything from toilet paper to 10-ton lifting equipment, and just about anything you can think of in between."
Raider Hansen's storefront locations operate like community hardware stores, with support from its Burnaby distribution centre. "Our Burnaby distribution centre and local supplier partners keep roughly $70 to $80 million worth of merchandise on hand," Rod explains. "Every store carries inventory specific to its location, but they're able to get additional products from the distribution centre within a day."
Standing out from competitors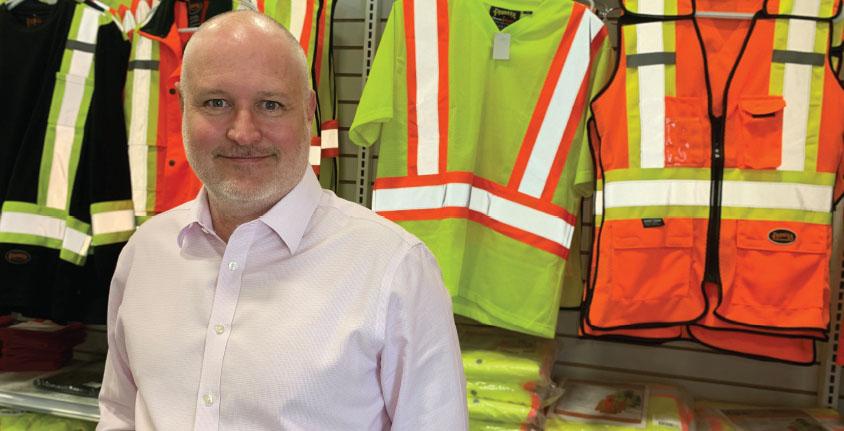 Rod says his company's ability to provide quick access to a vast assortment of products, many sourced from major manufacturers that may not have a local presence in BC, is just one of the ways they try to stand out from their competitors. "Product accessibility is important, but customers are also looking for guidance and support at every stage of their purchase," he says. "Our representatives have the product knowledge and expertise to support customers in buying the right product for their job. If they need help with something after making their purchase, such as getting a tool repaired, they don't have to go very far to get it. Our service and repair centre located in Langley is ready to provide backup." 
Mutual support between local businesses and communities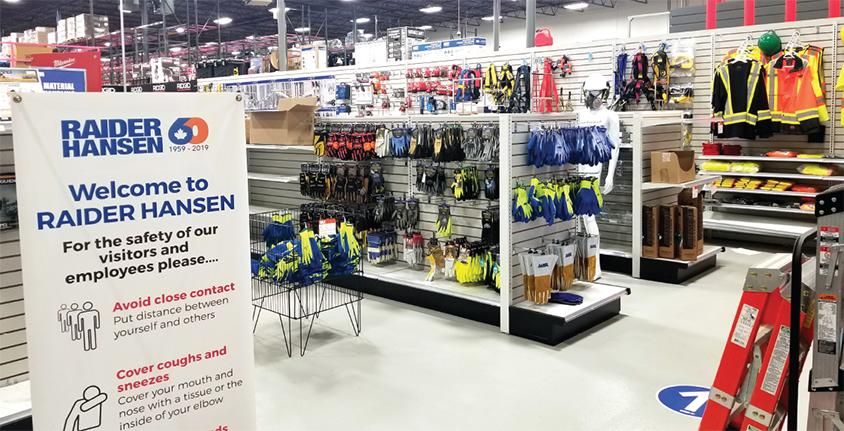 Rod has observed how some smaller communities show their appreciation for local businesses. "When you're located in smaller cities like Penticton or Nanaimo, you start to realize that you're considered part of the community. The members of these communities support local businesses, to make sure they're taken care of," he says. "In return, we want to find ways to give back to those communities." 
Rod says each Raider Hansen location gives back to communities by supporting local community groups, such as minor league baseball. The company as a whole likes to support community initiatives that have the potential to have a positive impact on BC industry. Rod points out, "Pipefitters and other skilled tradespeople are going to be in great demand in the future when large numbers of BC's current roster of tradespeople retire. We look for ways to get behind groups, such as local trade schools, that create awareness of careers in the trades." 
Raider Hansen recently made a substantial donation of tools and other supplies to Camosun College in Victoria to help the school with a community outreach project targeting high school students. "The school outfitted a trailer with tools and took it to high schools around the province," he says. "They offered a variety of two- or three-day workshops on trades, such as plumbing. It's a great opportunity for students to try a trade to see if they like it."
Delta store "down the street" from Tilbury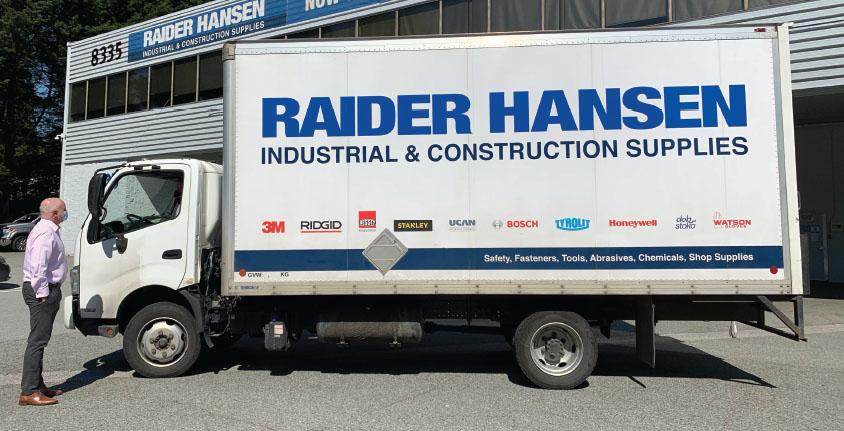 Helping groups that are working to develop skilled tradespeople is one way Raider Hansen can give back to local industry, Rod notes, and show its appreciation to businesses that have supported them, like FortisBC. "I think FortisBC understands how important it is to support local businesses. Our Delta store is literally down the street from the Tilbury LNG facility. When they were expanding the facility, they asked us to supply tools and other products," he says. "Because of our close proximity to the facility, we were able to provide a vast array of products, as well as our expertise and ongoing service, in a timely manner."  
The expansion of our Tilbury LNG facility in Delta is providing economic and employment benefits for the people of Delta, neighbouring communities and Indigenous communities. To date, we've spent at least $22 million working with more than 85 Delta businesses and $119 million with suppliers across BC, including Raider Hansen.  
If the next phase of the Tilbury expansion is approved, we'll continue to prioritize hiring local for the project whenever possible.
Learn more about the Tilbury Phase 2 Expansion and apply to become a supplier or vendor for the project.