Qualified safety representatives are in demand
Mike and Nicky started their business when they recognized there was a huge demand for safety representatives to attend job sites in southeastern BC. With backgrounds in construction and safety, they were both aware of the critical role that safety representatives play on job sites and the WorkSafeBC requirements around providing first aid.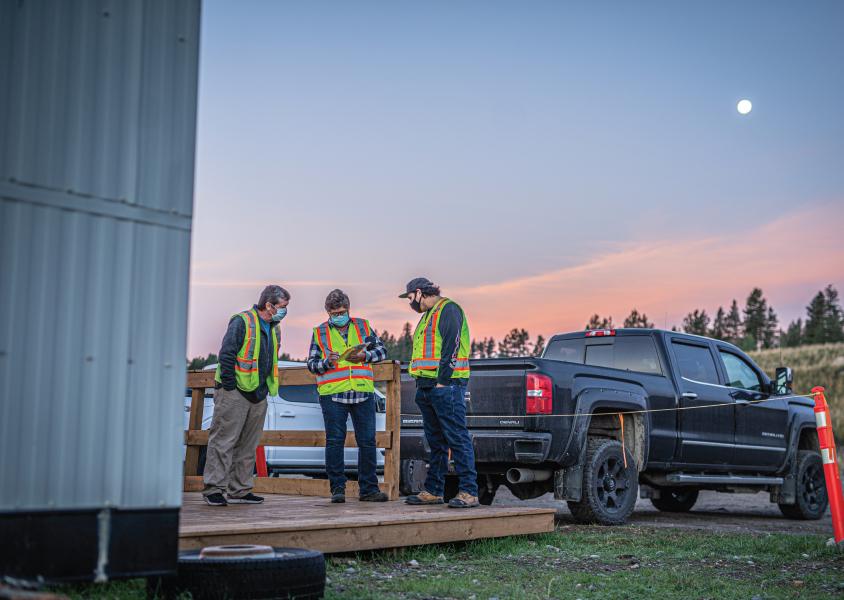 "ProActive Safety & First Aid offers safety solutions on both sides of the spectrum: accident prevention and first aid if an accident occurs," says Mike. "Our safety officers check work sites daily to ensure workers are following all safety rules and regulations to help prevent accidents. Our first aid attendants, or medics, are assigned to job sites and are ready to tend to workers who may become injured on the job." 
Safety officers who attend job sites must have their National Construction Safety Officer (NCSO) certification, obtained through the BC Construction Safety Alliance. Medics must also be certified. Those hired by ProActive Safety & First Aid have obtained their Occupational First Aid Level 3 (OFA3) certification through WorkSafeBC-approved first aid training providers. 
Nicky notes that medics who attend job sites are there in a primary first aid role, and can be called on to attend to a variety of traumas. "OFA3 medics have the advanced training needed to respond to a range of traumas," Nicky explains. "They could be asked to tend to something as minor as a splinter in a finger, or to something more serious such as a leg fracture." She emphasizes, "There is always an emergency response plan in place to transport injured workers to the next level of care, when required."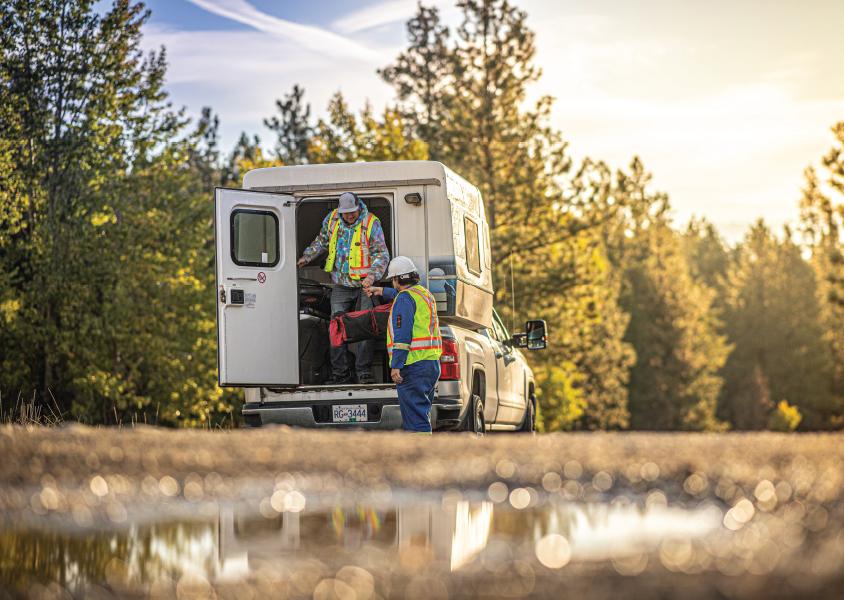 When planning was underway for FortisBC's Inland Gas Upgrades (IGU) project, we contracted ProActive Safety & First Aid to provide safety services for our work sites in the Cranbrook and Fording areas. Project work sites can often be located in remote areas, a long way from a hospital. Enlisting the services of a professional safety company, such as ProActive Safety & First Aid, is essential to ensuring the safety of our workers on site.
Company's growth strategy includes mentoring and hiring local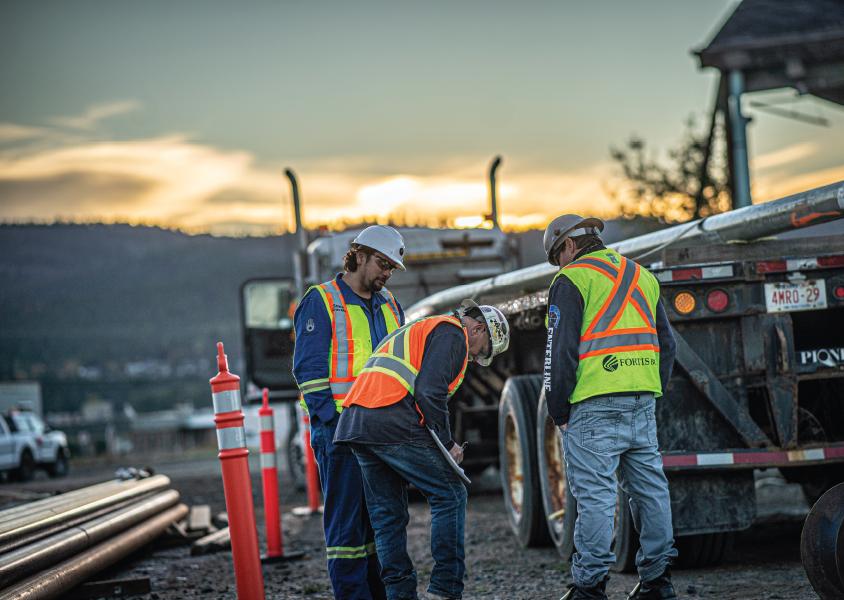 When ProActive Safety & First Aid launched its business, the original team included only experienced safety representatives. As the business grew, the company was able to hire those just starting out in the industry because the core staff was capable of mentoring the new hires. "Our original hires already had their safety certification and lots of experience," says Nicky. "Because they saw the benefit of sharing their experience to help develop those skills in others, we were able to give people with less experience a chance." 
Mike says whenever possible they will hire locally, including from within the Ktunaxa Nation. "I'm a member of the Ktunaxa Nation," says Mike. "Being able to provide local jobs and create careers for Ktunaxa members who would otherwise have to go up north to find work means everything to us. It's something we never thought we'd have the opportunity to do." 
FortisBC invests in local and Indigenous communities
Supporting and investing in local and Indigenous communities where our projects are located is important to FortisBC. Once ProActive Safety & First Aid was contracted to provide safety services for our IGU project, the FortisBC project team began to think of a way to support the business, as well as the larger Ktunaxa community. After talking with Mike and Nicky about possible community investment options, the team decided to create a safety officer internship for a member of the Ktunaxa Nation. FortisBC would fund the one-year internship and ProActive Safety & First Aid would oversee the intern's training. 
"This idea had a couple of elements that are so important to FortisBC," says Erinn Mah, Indigenous talent specialist, FortisBC. "We want to leverage opportunities to engage and develop key talent, and of course safety is always a priority for us." Erinn adds, "Forming this kind of partnership with an Indigenous business could be a pilot project for developing Indigenous talent in the future."
Field Safety Officer internship created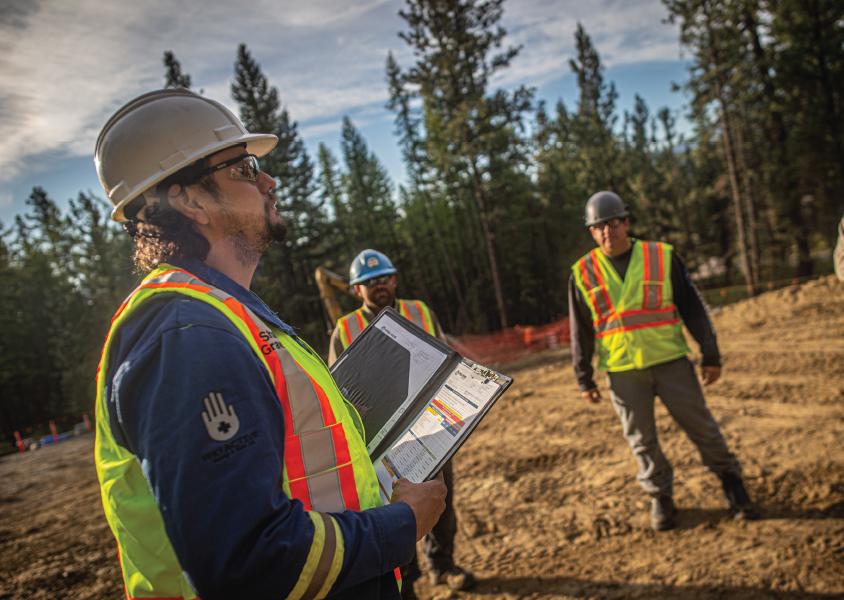 Ktunaxa member Shane Gravelle was hired for the Intern Field Safety Officer position for the IGU project, under the mentorship of Karen Barton, one of ProActive Safety & First Aid's experienced safety officers. Over the course of his internship, Shane will gain valuable on-the-job work experience and take the courses necessary to obtain his NCSO certification.
"I've wanted to find a career position for a long time. Safety is something I can see myself making a career out of," says Shane. "What excited me the most was the opportunity to grow and learn new things." Although Shane has years of experience working on construction sites, the safety officer role, which includes writing daily and weekly reports, is new to him. That's where Karen's mentorship comes in. "It's great working alongside Karen because she has so much experience with safety protocols and pipelines," he says.  "She's helped get me up to speed with everything I need to know."  
Mike agrees that Karen's mentorship is one of the things that makes this a once-in-a-lifetime opportunity for Shane. "Shane gets to pick Karen's brain about what safety issues to look for out in the field and why he should look for them," says Mike. "He also gets to see the paperwork side of things – the safety reports and spreadsheets. He's learning it all." 
Mike also thinks the benefits of this opportunity go beyond Shane. He says, "ProActive Safety & First Aid and FortisBC are also benefiting." But, he admits, "Having the internship go to someone within the Ktunaxa Nation is the icing on the cake."
Learn more about the Inland Gas Upgrades project.