Tilbury Truck Loading Expansion
Construction is now underway on our Tilbury Truck Loading Expansion. This is the latest project under construction at the facility.
The Tilbury LNG facility has been operating since 1971, storing LNG to ensure our customers have the energy they need for their homes and businesses, even during high winter demand. As the energy needs of our customers changed over the last 50 years, Tilbury changed too. Our expansion plans continue to unfold as we anticipate the future needs of our customers.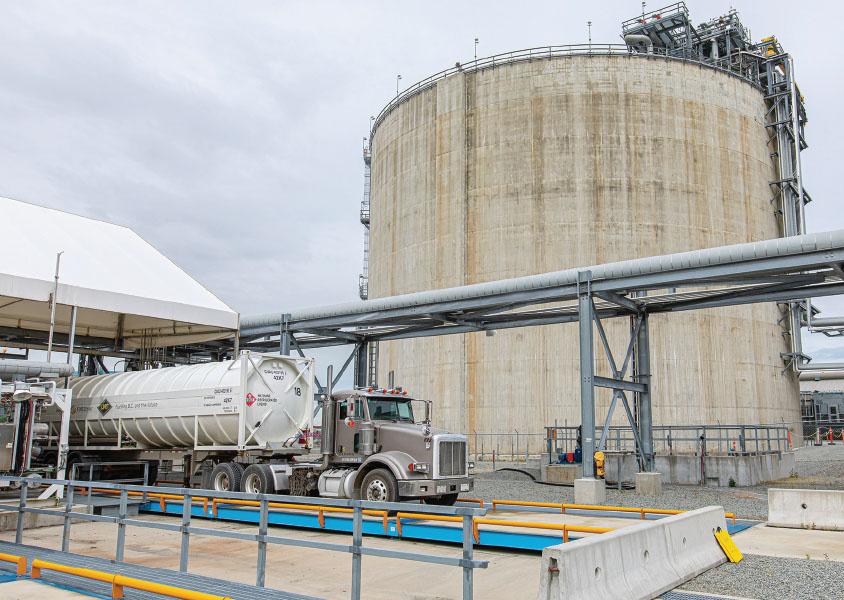 The Tilbury facility currently fills more than 1,000 LNG containers from its two loading bays for transport and overseas customers every year. The Truck Loading Expansion project will allow FortisBC to better  serve those customers as it moves toward its 30BY30 target of reducing its customers' emissions 30 per cent by 2030, by providing LNG as a lower-carbon fuel alternative to diesel, marine fuel and coal.
"Our customers are seeking cost-effective, cleaner energy sources to lower their carbon footprints," said Dan Murray, Tilbury project director, FortisBC. "By building this expansion we can help even more customers fuel with LNG, so they can significantly reduce emissions on the road to a lower-carbon future."
Employment and economic benefits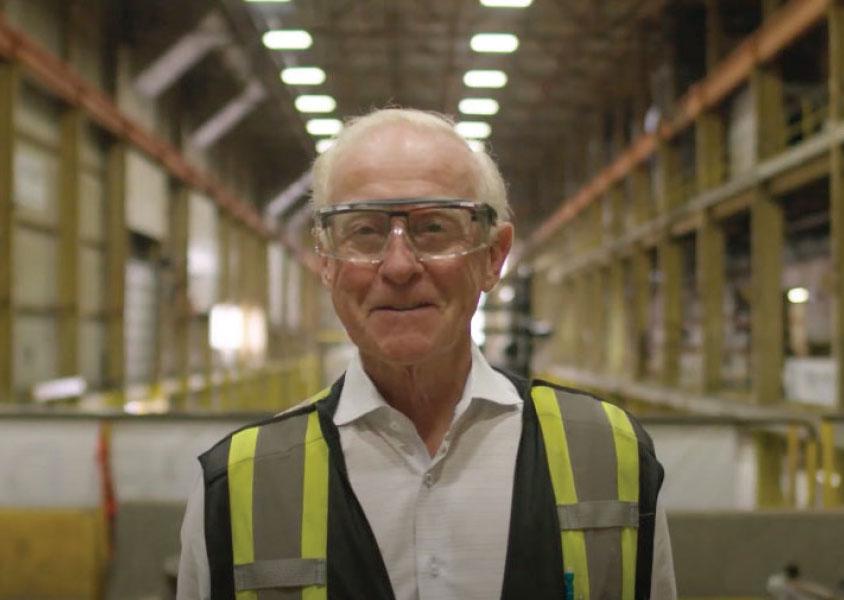 The expansion of Tilbury is providing employment opportunities and other economic benefits for Indigenous and local communities. Since 2014, we've spent more than $130 million in BC expanding our Tilbury LNG facility. 
The proposed Phase 2 Expansion would bring socio-economic benefits for Indigenous nations, local communities and across Canada. The $3- to $3.5-billion proposed project would be one of the largest capital projects in the Lower Mainland and add an estimated $1.7 billion to BC's gross domestic product during construction. Construction is expected to create more than 6,000 direct, full-time equivalent (FTE) jobs in BC. 
Once operating, the proposed project is anticipated to create approximately 110 FTE jobs in BC, with more than 500 indirect FTE jobs, and approximately 140 induced FTE jobs. Total annual tax revenues generated from proposed project operations are anticipated to exceed $87 million in BC and $196 million in Canada.
Delta-based Ideal Welders Ltd. is one of the local companies that has played an important role in Tilbury's expansion, and that role continues with the Truck Loading Expansion project. The steel modules required for the project will be constructed and assembled at the Ideal Welders site before being moved to Tilbury. 
"Working with a company like FortisBC is a win-win for both of us," said Jim Longo, president, Ideal Welders. "I like knowing that our partnership means we're developing the infrastructure needed to meet our communities' gas demands, while also creating more jobs for locals."
BC-based Raider Hansen, a supplier of industrial and construction supplies, is another local business with deep roots in the expansion of Tilbury. One of its nine store-front locations is situated just down the street from the Tilbury LNG facility in Delta, ideally located to help with the expansion. 
"I think FortisBC understands how important it is to support local businesses," said Rod Langtry, co-owner and president of Raider Hansen. "When they began to expand the Tilbury facility, they asked us to supply tools and other products. Because of our close proximity to the facility, we were able to provide a vast array of products, as well as our expertise and ongoing service, in a timely manner."  
Richmond-based ground improvement specialist Menard Canada believes that one of the best ways to get a local job done well is to hire from the local community.  According to David Zarchikoff, project manager with Menard Canada, Lower Mainland clients like FortisBC benefit from the local knowledge and experience of the Richmond-based team. In 2018, his Richmond team drew on their collective knowledge and expertise in the region to develop and construct a custom geotechnical solution to address earthquake-related issues on Tilbury Island. "Our challenge was to ensure that, if a strong earthquake hit, there wouldn't be an issue with the Fraser River overrunning the banks into the Tilbury facility," said David. "We installed a series of stone columns in the ground to solve this challenge."
Menard also uses local suppliers on their jobs, putting money and business into the local community whenever possible. "We support the businesses where we work," said David. "When we work on a project like Tilbury, we rent trailers and equipment from the local suppliers. We cater lunches from the local restaurants. Few things make me happier than knowing we work with and support the communities we work and live in."
Overview of completed, planned and proposed construction projects at Tilbury
Tilbury Phase 1 – complete
Phase 1, which included building a larger storage tank and additional LNG production equipment, began operating in 2019. It's helping meet the growing demand for LNG within the transportation sector and industry in BC. It's also supplying export shipments to China to help small-scale industrial customers and is continuing to store LNG so our BC customers have the energy they need. 
Tilbury Phase 1 – planned
The remaining work to be done on the Phase 1 Expansion includes additional liquefaction equipment to serve the growing demand for LNG as a marine fuel. It will help advance LNG as a lower-carbon alternative to diesel or bunker oil for marine shipping. 
Tilbury Phase 2 – proposed
The proposed Phase 2 Expansion, including an additional storage tank and liquefaction capacity, is currently in the environmental assessment process led by the BC Environmental Assessment Office. If approved, it will provide an additional source of backup energy supply for the Lower Mainland to strengthen the resiliency of our gas system. The additional LNG production capacity will also help regional or international customers switch from higher carbon fuels like diesel or coal. 
Get more information about the expansion of the Tilbury LNG facility Phase 1 and Phase 2.
Questions? Contact us at 1-855-576-7133 or [email protected].