"More than 60 per cent of our employees have been with us for 10 or more years," says Matt. "Our employees enjoy living and working in BC. I think our location has helped us establish a stable and experienced workforce." 
Solaris is a multi-discipline engineering, procurement, construction and management (EPCM) firm. It can take projects from the concept stage—drafting detailed engineering designs—to construction and implementation. The company launched in 1993 in downtown Vancouver, later moving to Surrey as its workforce expanded. Solaris opened an office in Calgary in 2011 and a field office in Fort St. John in 2015. Of the company's current 280 employees, 265 are based in its Surrey office.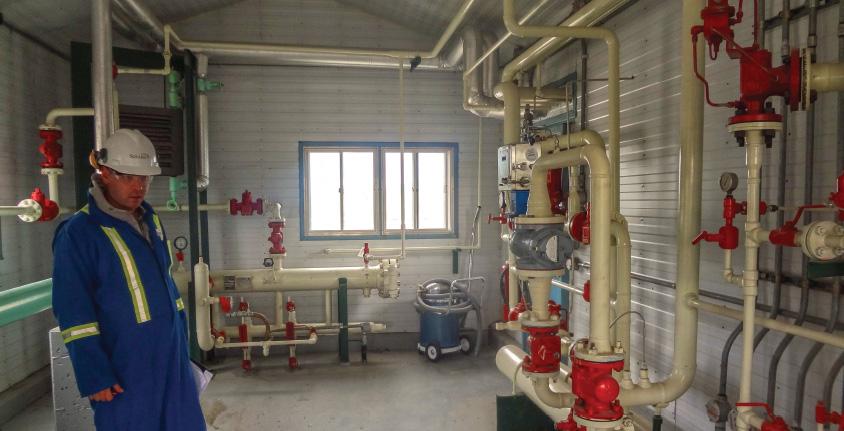 Work on BC infrastructure benefits from local workforce
"Most of our clients have their head offices in Alberta, but the vast majority of the infrastructure we work on is located here in BC," Matt explains. "There is a tremendous advantage in having a local BC workforce to draw on for the work we do locally." 
Matt notes that since most of their work is repeat business, he's also thankful that so many of his BC employees have been with the company for a while. "Our longtime employees have historical knowledge of the past projects and facilities they've worked on. This helps us to better serve our clients."
Being a privately owned company is another advantage that, Matt believes, gives Solaris an edge. "There's a nimble side to being privately owned that allows us to change and adapt to meet our clients' needs," he says. "We can make strategic decisions very quickly."
One of the ways Solaris helps its clients is by proactively suggesting viable business options and solutions. "We suggest things like making energy-efficient upgrades or enhancements to infrastructure. We also find ways clients can reduce their carbon footprint such as expanding into renewables, or waste heat recovery opportunities," says Matt. "I think it's important to be adaptable and to be willing to do things a little bit differently. We help clients think outside the box."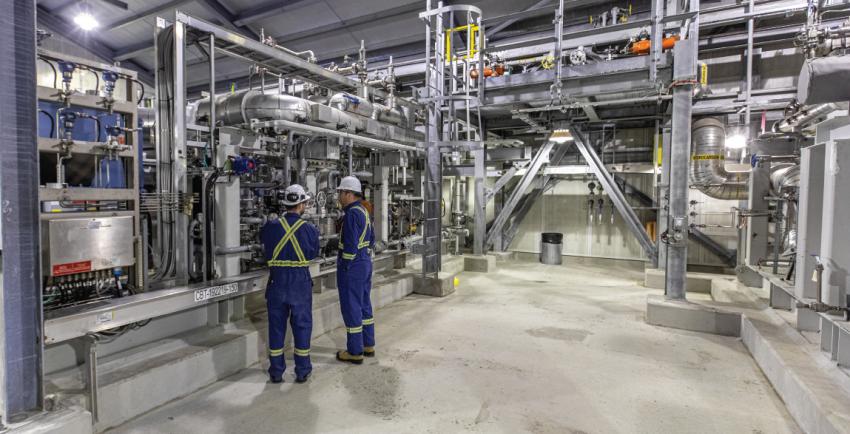 Solaris is a longtime supplier for FortisBC projects
FortisBC is one of Solaris's local, and repeat, customers. The company has worked on many projects for us including the expansion of our Tilbury LNG facility in Delta, our Mount Hayes LNG facility on Vancouver Island and the Inland Gas Upgrades in the Okanagan.  
"We appreciate our long-standing relationship with FortisBC and having projects to work on in our own backyard," says Matt. "When I look back at the work that we've done with FortisBC over the past 15 years, it's a great example of two local businesses working together and supporting one another. We're proud to work on projects in BC for British Columbians."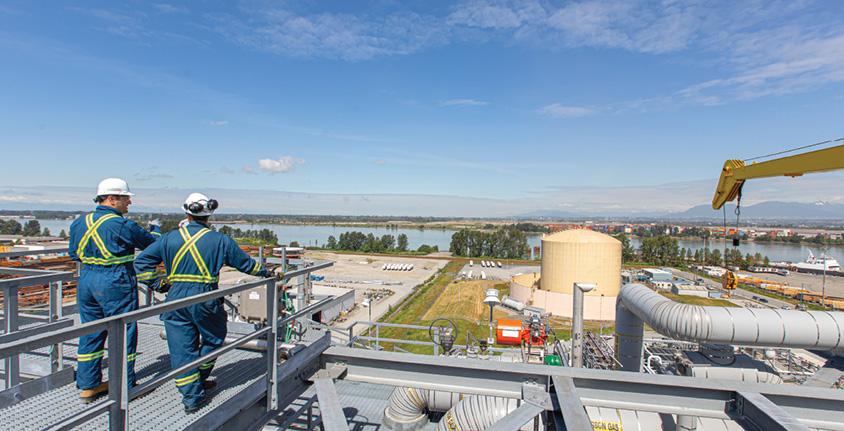 The expansion of FortisBC's Tilbury LNG facility in Delta is providing economic and employment benefits for the people of Surrey, neighbouring communities and Indigenous communities. We've worked with approximately 57 Surrey businesses, including Solaris, with more than 
$13 million spent to date in Surrey and more than $100 million spent to date with suppliers across BC. If the next phase of expansion is approved, we'll continue to prioritize hiring locally whenever possible for the project.
Learn more about the Tilbury Phase 2 Expansion and apply to become a supplier or vendor for the project.