The five-year-long, approximately $360 million, IGU project involves upgrading more than 400 kilometres of gas lines throughout the interior of BC. The upgrades will allow us to inspect our gas lines using up-to-date in-line inspection equipment that gathers detailed information about the condition of each line to help us to better plan and manage maintenance work.  This project will strengthen our system and enable us to continue providing the reliable service our customers count on now, and for years to come.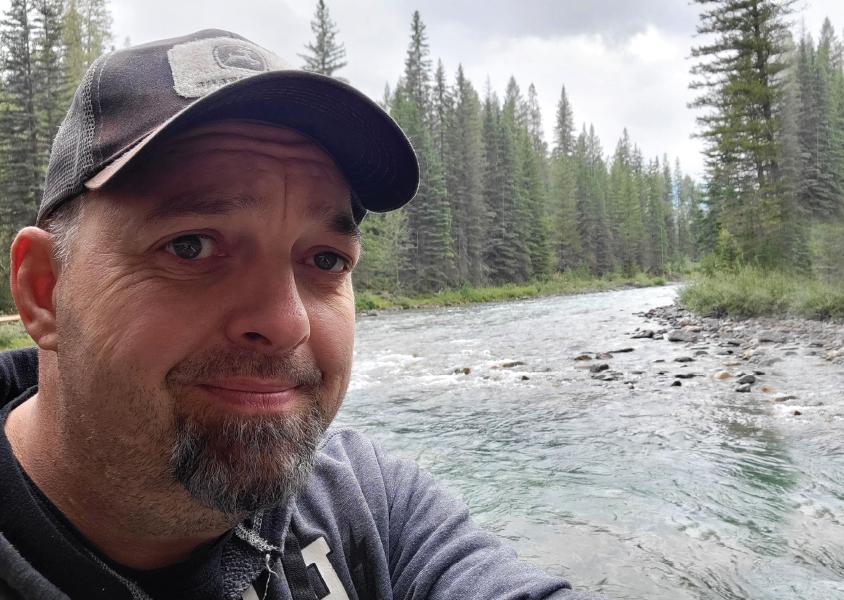 Over the last two years, Dustin has been overseeing the upgrade of approximately 125 kilometres of gas line in the East Kootenay areas of Fording, Elkford and Sparwood. In 2022, he'll continue this work and begin upgrading approximately 45 kilometres of gas line extending from Salmon Arm to the Township of Spallumcheen in the Shuswap region.
How long have you been working with FortisBC and in what roles?
I've been contracting with FortisBC for four years and started working as a chief inspector on the Eagle Mountain - Woodfibre Gas Pipeline project in Squamish during the project's pre-planning stage. After a year in that role, I had the opportunity to move to Salmon Arm to take up my current role as a construction manager for the IGU project which is now in its third year of construction.
How did you become a construction manager?
I grew up in Fort St. John and my Dad worked in the oil and gas industry so I had exposure to this type of work from a young age. I began working in the pipeline and facility construction business as a labourer and decided to train as a pipefitter.
I had the opportunity to work on building gas plants, sites and facilities, but I couldn't get enough of the pipeline world so I made the switch to working on the other side of the fence – out in the field and on rights of way.
Most of my knowledge, aside from formal training, has come from working in the field alongside highly experienced crews. On-the-job learning has been invaluable to me because there's nothing like continuous improvement, working with excellent teams and having great mentors to provide you with feedback to help develop your skills.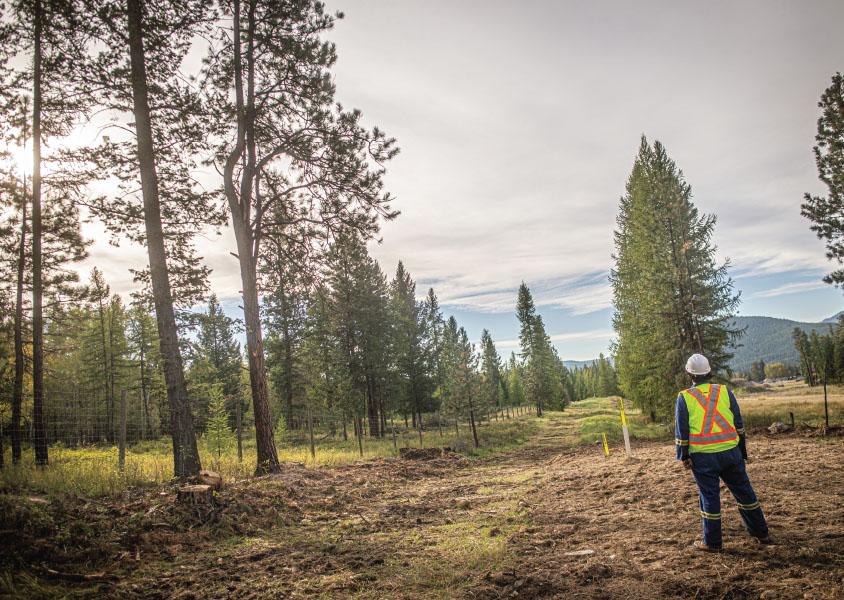 What does a construction manager do and what do you enjoy about the role? 
A construction manager oversees all phases of construction of a project from planning through to completion. Every day can be different because responsibilities include everything from project planning and ensuring work is completed in line with contracts to interfacing with suppliers and verifying all work is performed in accordance with environmental, health and safety procedures.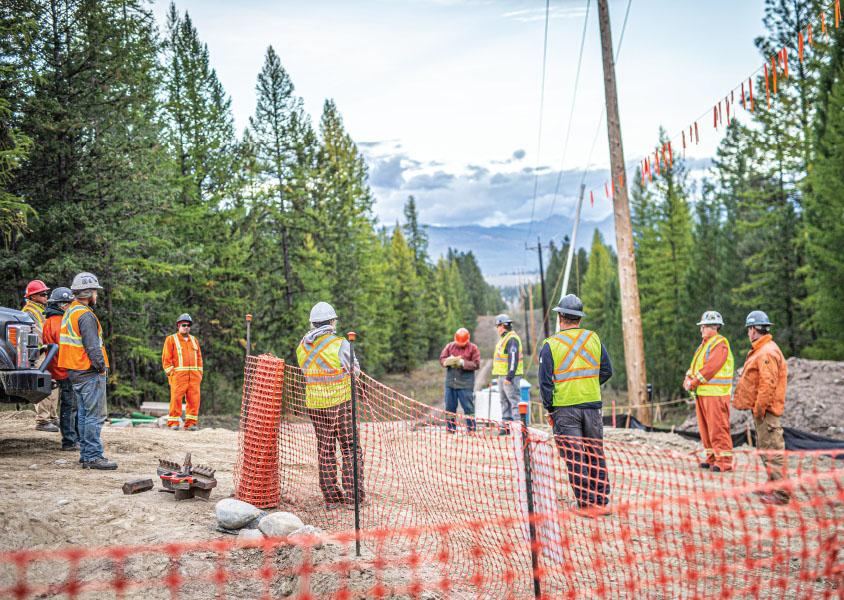 My favourite part of being a construction manager is having input on a project from start to finish. Being involved in planning a project, not just the execution of a plan, allows me to share my knowledge and experience to help inform the decisions that deliver a successful project outcome. I find it very satisfying to know that my contributions have resulted in a project delivering a quality, well-designed product that adhered to budget and schedule and was completed safely.
What is something that you do that most people wouldn't know is part of your job?
One part of my job people might not be aware of is that I get to interact, and learn a lot through daily communication in the field, with our local communities and Indigenous contractors. For example, I've learned about the cultural history and name origins of areas where our construction takes place; how things can be viewed from different perspectives; and was fortunate enough to take part in a cultural blessing that was very cool.  Overall, I feel my interactions and learnings from the last couple of years as a construction manager have helped me become a more diverse leader and will help with all of my future projects.
What advice would you give someone considering construction management as a career path?
My advice for someone considering this field is to not get hung up on excelling in any one trade or skill. Construction managers can come from various backgrounds – such as engineering or trades – and all bring different strengths to the role. In my opinion, the best construction managers have worked in several industries and can understand a project from different angles such as maintenance, construction, engineering or scheduling. If you can load your 'skills arsenal' with multiple experiences, you'll be in a better position to bring value to any company.