Meeting and exceeding safety standards
What will this proposed gas pipeline project include?
The proposed expansion will add 47 kilometres of gas pipeline from north of the Coquitlam watershed to Squamish, and an additional proposed three kilometres just outside of Westwood Plateau in Coquitlam.
What is the safety record for the existing pipeline in the Squamish area?
The existing natural gas transmission system, which was built in 1991 to serve Squamish, the Sunshine Coast and Vancouver Island, has been operating safely for 30 years. I think the ability for any gas pipeline to operate with an excellent safety record for this length of time speaks to a combination of things – how well it was designed and built and how it has been managed.
What regulatory bodies oversee the design and operation of natural gas pipelines in BC?
First, we must meet or exceed the standards outlined by the Canadian Standards Association (CSA). The CSA publishes a standard titled CSA Z662:19 that covers the design, construction, operation and maintenance of natural gas pipeline systems. It establishes the minimum standards and requirements that FortisBC and other gas pipeline companies must adhere to.
Meeting CSA standards is a core requirement of one of FortisBC's main regulators, the British Columbia Oil & Gas Commission (BC OGC). We follow all regulations set out by the BC OGC.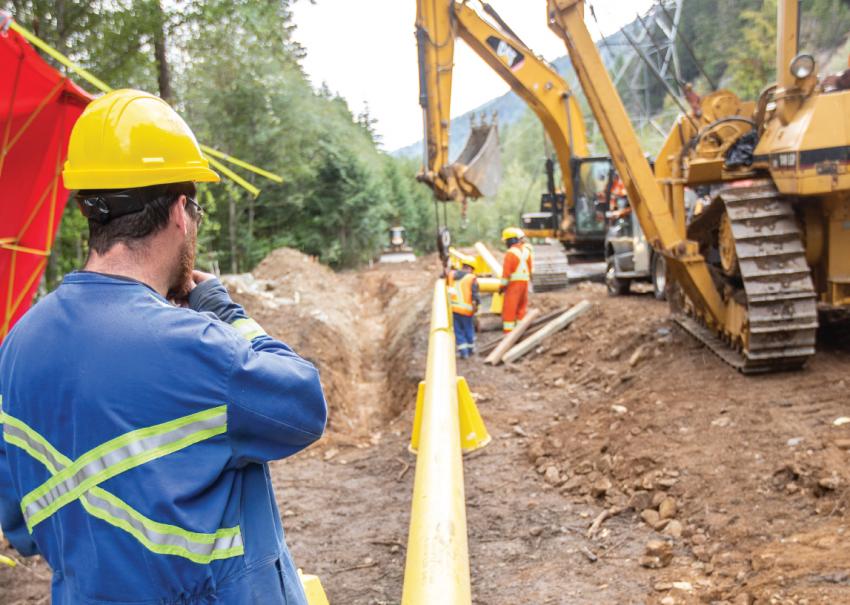 Understanding and mitigating risks
FortisBC engaged a third-party engineering analysis company to help understand the potential risks involved in the construction of the Eagle Mountain – Woodfibre Gas Pipeline.  What were their findings?
In 2020 we engaged an independent third-party expert, to help carry out a quantitative risk assessment (QRA) on the overland portion of the pipeline project. This was extremely helpful for us to understand and mitigate potential risks.
The QRA concluded that the proposed pipeline met, and in some cases exceeded, all CSA safety standards. It also found that we have significantly exceeded the District of Squamish's safety requirements for areas of town requiring QRA's for new developments.
FortisBC will continue to do these types of risk assessments in the event of project updates or design changes to ensure we continue to meet or exceed CSA standards in all aspects of the project.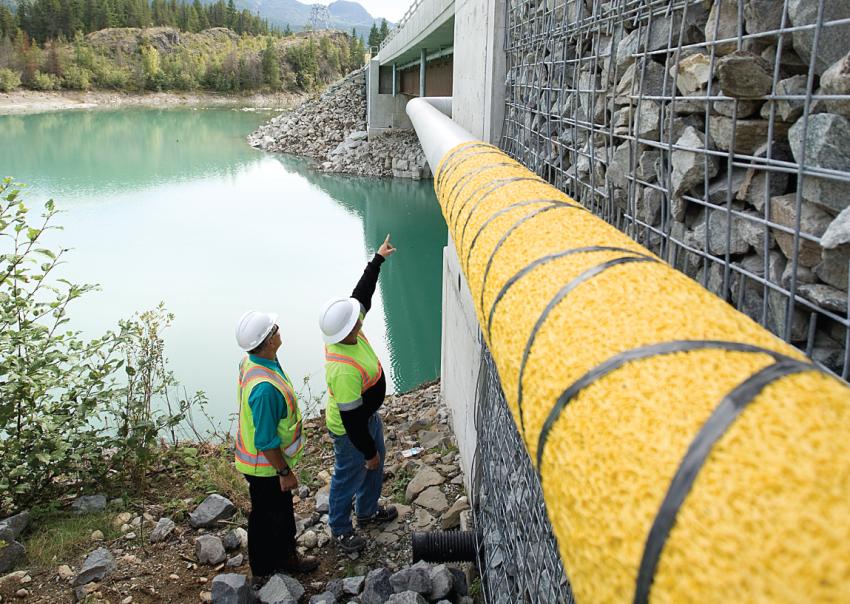 What types of proactive steps will FortisBC take to reduce possible risks?
The QRA report cautioned that the most likely cause of damage to the new pipeline in Squamish would be work conducted by a third party. An example of this could be a company deciding to excavate before contacting BC 1 Call to find out if there are any underground utilities in the area.
Knowing that this is the greatest risk to the pipeline, we plan to use thicker-walled pipe within residential and urban Squamish than the CSA's prescribed standard wall thickness. This will provide more resistance to third-party damage, with the ability to withstand a 90-tonne excavator. We're also installing the pipeline below the required depth of cover, and in most cases it will be installed under existing infrastructure.
It's a legal requirement to contact BC 1 Call to find out the location of underground utilities before digging in a particular area. FortisBC is a member of BC 1 Call, so the location of all of our underground infrastructure is on file and available to the public.
As an additional proactive measure, FortisBC clearly marks the location of its transmission pipelines either with above ground marker posts, or coloured markers embedded within the pavement. This alerts potential excavators to the presence of a gas pipeline.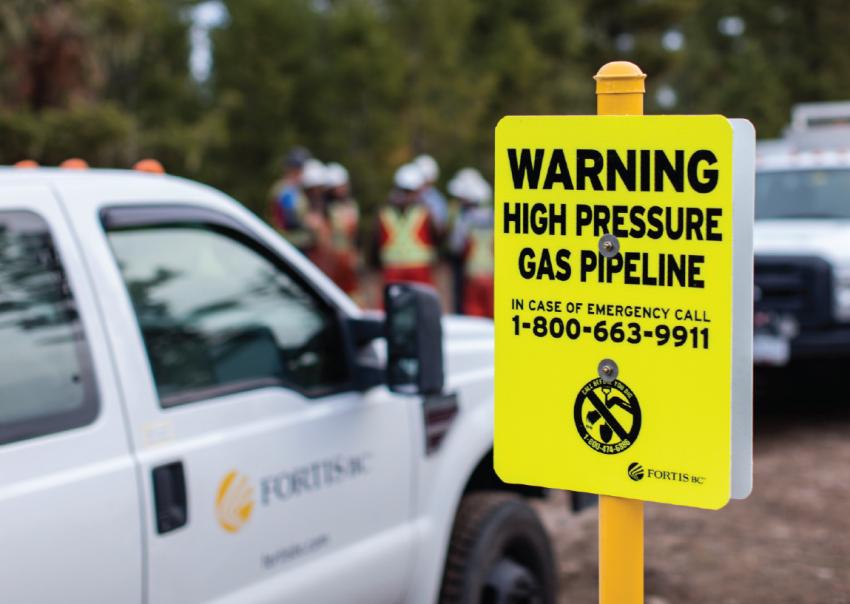 How the pipeline will be built to last
How will this pipeline be built to withstand the normal aging process?
The long-term integrity of the pipeline is considered right from the design phase of the project to construction and throughout the pipeline's operating life.
Design
The expansion will be built using welded steel and field bends that are highly resistant to seismic motion. We conducted geotechnical studies to determine the best possible route to avoid areas with higher seismic activity.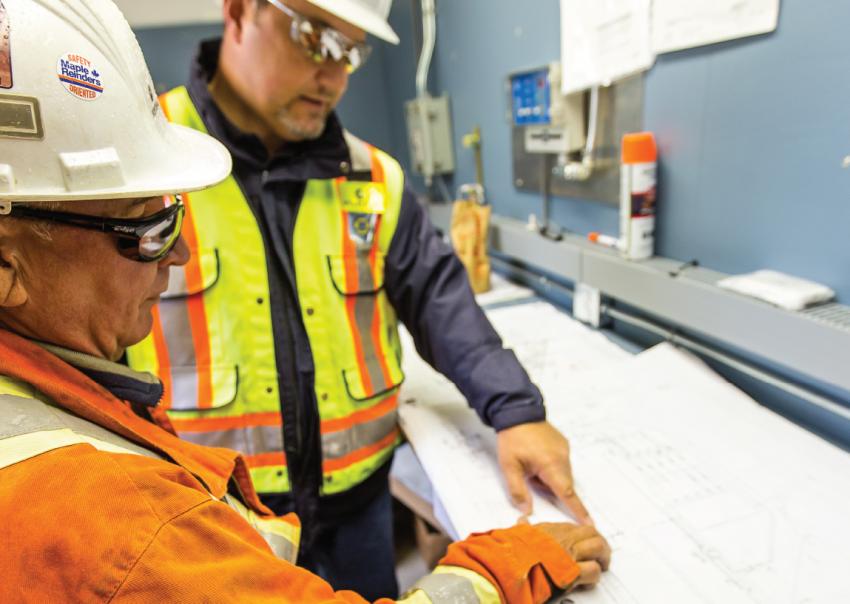 Procurement
The mills that are under consideration to manufacture the pipe have a reputation for being among the most renowned in the world, for using only high quality steel and delivering a high quality product.
Manufacturing
While our pipe is undergoing the manufacturing process at the mill, we'll have full-time inspectors on site to ensure that all of our high standards and specifications are met. The quality of our line pipe is of the utmost importance to FortisBC.
To ensure the long-term integrity of the pipeline, we plan to utilize a high performance coating and install a cathodic protection system. Cathodic protection systems are commonly used to protect and prevent damage to metal surfaces that may occur over a long period of time, such as in water heaters in our homes.
Installation
The welding process to join segments of pipe will be carefully engineered to meet CSA standards, as well as our own stringent requirements. Welders must be certified in the specific welding procedures we'll use for the project. We inspect every single weld using an ultrasonic scan to confirm that the work was completed properly with no defects.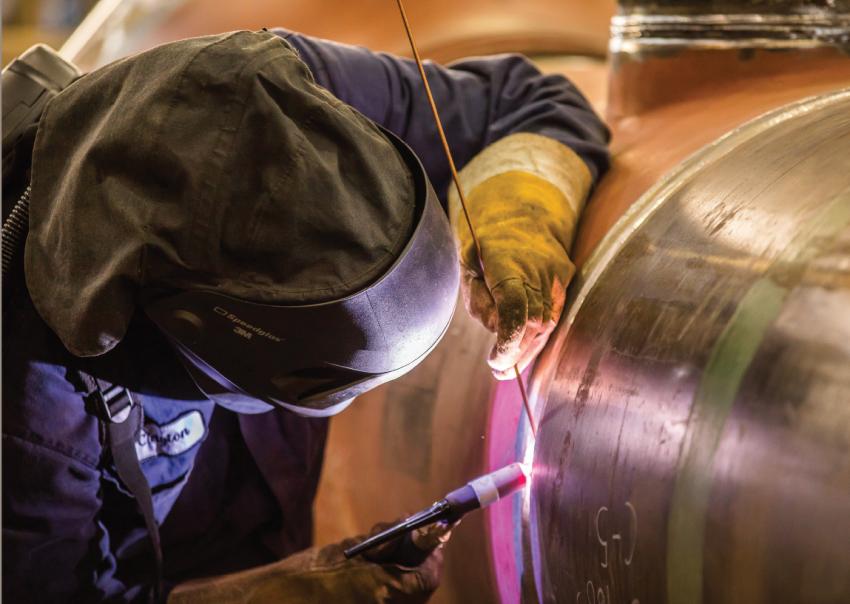 Once the pipeline is complete, it will undergo hydrostatic pressure testing. This is a strength test that confirms the structural integrity of the pipeline. We fill the pipeline with water and pressurize it. If we detect a leak in a segment of the line, we remove and replace that segment. The pressure test is repeated until the entire pipeline is tested successfully.
Pipeline operation and maintenance
What safety protocols and procedures will be in place once the pipeline is in operation?
FortisBC has a number of practices to ensure our infrastructure and the surrounding areas are well protected. We strictly adhere to an approved Integrity Management Program, which includes a variety of proactive monitoring and maintenance activities.
In-line inspection
Within a year of the pipeline being put into service, we'll do a baseline inspection of the pipeline using sophisticated in-line inspection tools. We'll compare the results of future inspections to this and monitor changes in the pipeline over time. The inspection tools travel through the inside of the pipeline, gathering information about its condition. They help detect when an anomaly is present and allow us to proactively plan maintenance activities to address it.
Managing natural hazards
We monitor our transmission system 24-hours a day, 365 days a year.  FortisBC does regular detailed patrols of our transmission lines to check for any unusual activity. We assess potential damage, ensure depth of cover is maintained and identify vegetation that could prevent us from accessing the pipeline right of way.
Odorizing natural gas
Natural gas has no odour. That's why we add mercaptan, a harmless odorant, to make it smell like rotten eggs. Its distinctive smell will alert our crews and the public to the possibility of a leak.
Emergency response training
FortisBC conducts regular emergency response training exercises across our facilities in accordance with applicable regulations. These sessions are held with the participation of local authorities, including police, local fire departments and other key stakeholder groups.
All of these safety measures, and more, will be strictly followed for the new gas pipeline to ensure the safety of the public and our employees. That's how we'll continue to uphold our legacy of pipeline safety.
Visit our project page to learn more about the proposed Eagle Mountain – Woodfibre Gas Pipeline project.