Safety while working in high temperatures 
Planning ahead and equipping our workers with the necessary training and resources is essential for maintaining a safe worksite throughout the summer. Our prime contractor has various systems in place to guarantee the proper supervision of crews including conducting safety checks that ensures workers are provided with daily updates on conditions, adequate shade stations and hydration and are allotted sufficient break times. 
Surerus also provides heat related safety orientations to its project supervisors to ensure they have the knowledge and resources to provide a safe worksite for crew members. "Everyone on-site is working hard and wants to push to get the job done," says Kristin Sherratt, senior safety lead at Surerus. "It's necessary, however, to look out for each other, and our project leaders are encouraged to instill a mindset of health over production in their crews."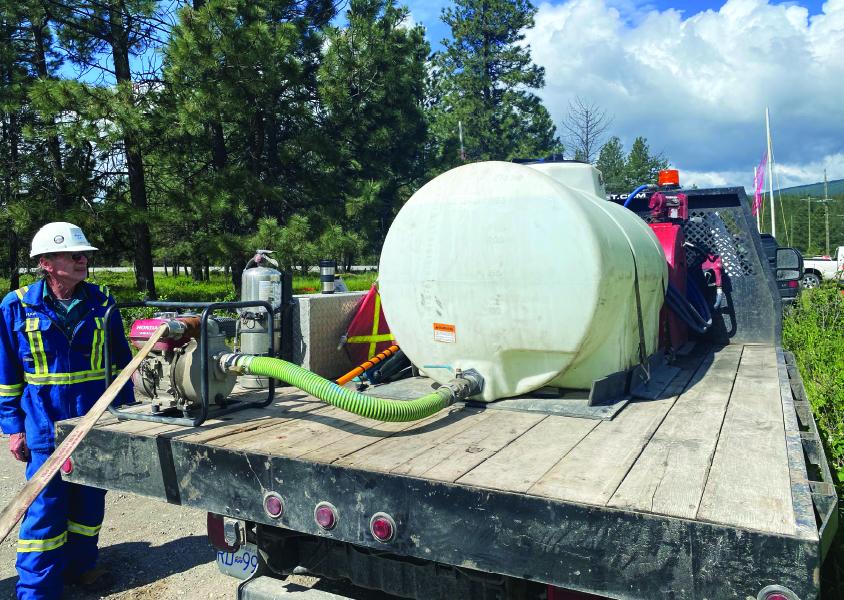 Each morning the on-site crew partake in a morning "toolbox talk" where supervisors provide an overview of the workday, the environmental conditions and the safety measures to look out for. "As we enter our hot summer months, heat safety is one of the main topics of discussion," Kristin says. "We outline the importance of taking breaks, staying hydrated and communicating with your supervisor if you begin to feel unwell," she adds.
Crew members are also encouraged to look out for their co-workers when working in extreme temperatures. "We call this 'peer accountability'," says Tim Ackah-Sanzah, program manager contractor safety OHS compliance and technical services, at FortisBC. "When workers see a hazardous condition, including symptoms of heat exhaustion, they intervene to ensure the safety of their colleagues and alert their supervisor immediately."
Preventing heat stress 
There are several precautionary measures that are taken to help prevent heat exhaustion and other heat related illnesses. FortisBC and Surerus have developed a catalogue of safety guidelines and regulations our workers must consider when working in extreme temperatures, such as: 
Sun safety – applying sunscreen, taking microbreaks in the shade or in an air-conditioned office and monitoring physical symptoms of heat stress
Clothing – wearing appropriate attire such as sunglasses, hats and clothing with breathable materials
Water – staying hydrated by drinking water, sports drinks and rehydration fluids and avoiding drinks with large amounts of caffeine or sugar
Food – eating foods with high water content and eating foods high in calories to replenish salt intake that may be lost through sweat
Job planning – scheduling heavy work activities during cooler parts of the day (7–10 a.m.), providing on-site shade stations and umbrellas and gradually building up to heavy work to avoid exhaustion
Continuous monitoring – monitoring your own physical health and that of your co-workers
Safety during forest fire season 
Increased temperatures lead to increased risk of forest fires. On hot days and during high-risk seasons, a fire hazard assessment is conducted daily which includes reviewing the wildfire danger ratings. This information is shared with workers and work is then planned using direct control measures, such as pre-wetting areas where high-risk activities will take place, Tim explains. "We are also required to report any fire we see to the BC Wildfire Service," he says. "On extremely hot days, crew members minimize or avoid using equipment that may produce sparks or heat friction to prevent the chance of sparking an accidental flame," he adds. 
Various precautionary measures are in place to ensure the safety of crew members during the high-risk fire season. "On-site we maintain two pieces of firefighting equipment in each vehicle and every active worksite has a water suppression unit available to its workers," says Kristin. "Workers are also aware of the muster points at each work location and are provided emergency response plans that break down the steps to take in the event of an emergency or evacuation," she adds.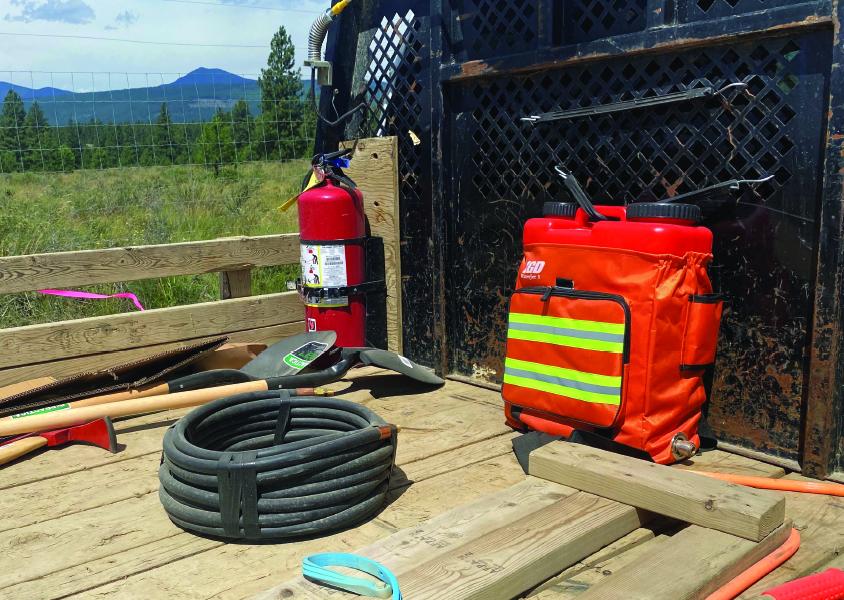 As the summer temperatures climb, we are continually working with our prime and sub-contractors to align our safety strategies to protect the well-being of our employees, contractors and the communities in which we work. 
"Our workers know they aren't just a number, nor are they replaceable to us," says Kristin. "The safety of our workers, our environment and the communities we work in will always remain top priority."