Elkford Meeting Place is a versatile community space 
"Elkford has needed an outdoor location to host events, ceremonies and performances for years," said Jeremy Johnston, director of planning and development services for the District of Elkford. "This project has been a couple of years in the making, but residents and visitors alike will enjoy it for many years to come."
Jeremy joined the district two years ago and saw an opportunity to fund the development of an outdoor public space with the help of the Columbia Basin Trust's Community Outdoor Revitalization grant program. He applied for and received approximately 75 per cent of the funds required for the project with the remainder of the support coming from local contributors such as FortisBC and the District of Elkford, among others.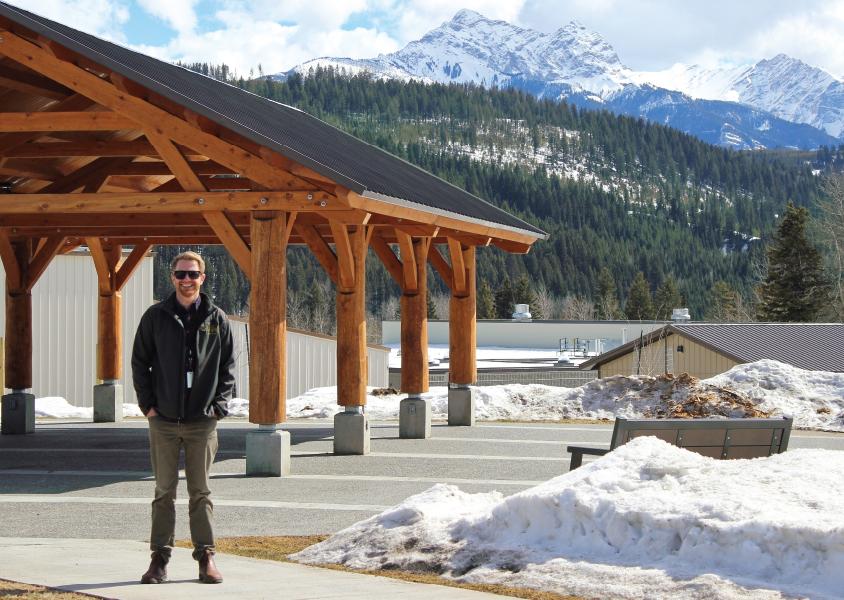 Blair Weston, FortisBC's community and Indigenous relations manager became aware of the opportunity to support the Elkford project while engaging with the District about the Inland Gas Upgrades project, which began construction in Elkford in 2021. 
"The purpose of our donation was to reinvest back into a community where we work in a way that will provide lasting benefits," stated Blair. "When I learned about this initiative, it was obvious that a multi-use outdoor gathering place would increase accessibility for community members and connect them to the outdoors—something that was particularly relevant during COVID-19 restrictions."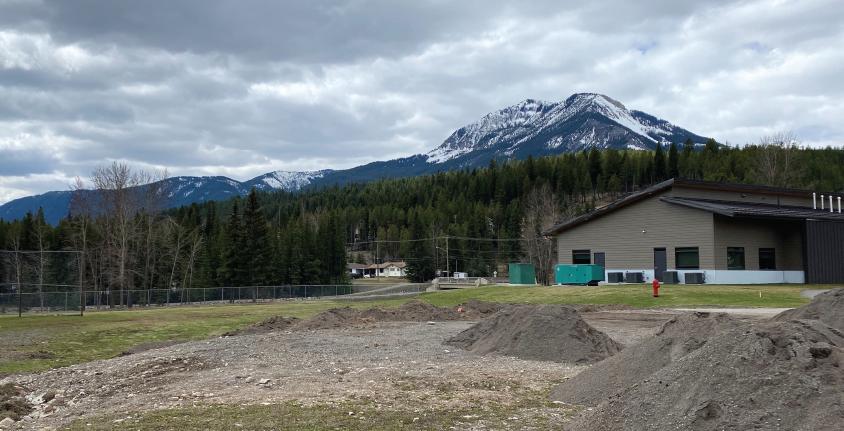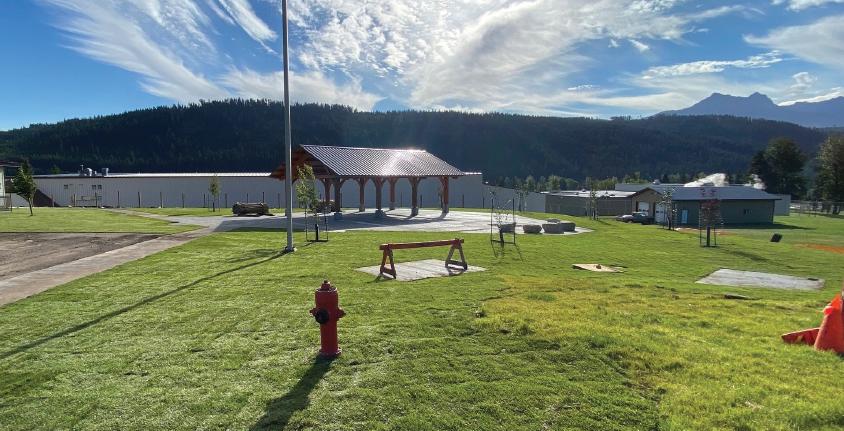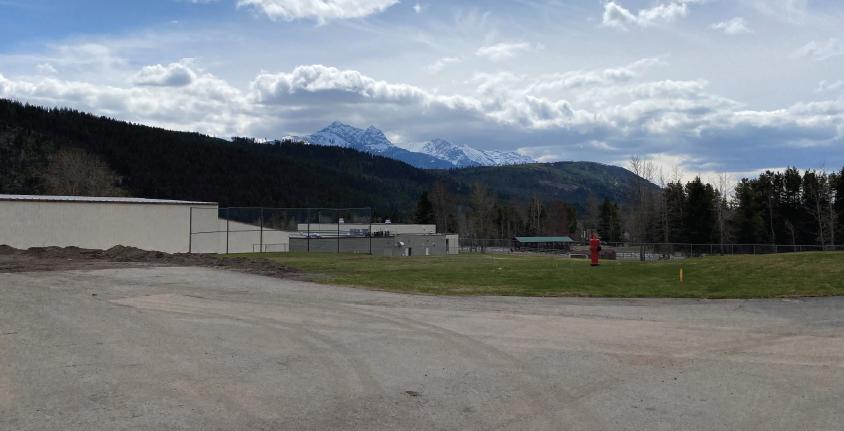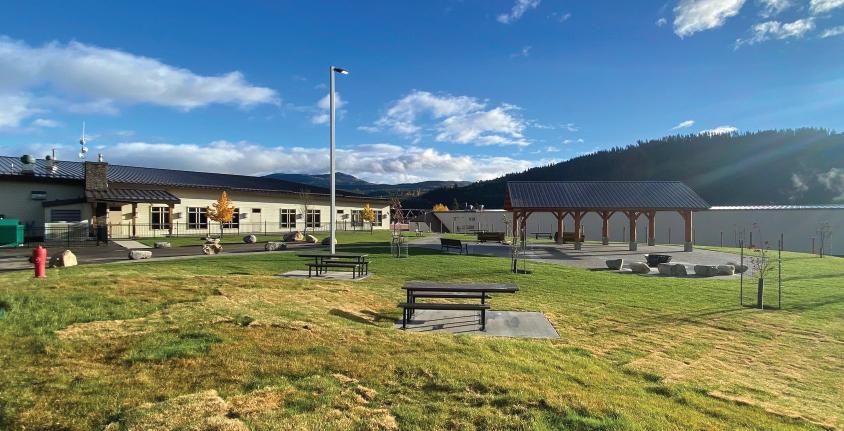 Construction of the Elkford Meeting Place was completed in late summer of 2021. The space is centrally located, nestled between Elkford's Municipal Office and Community Conference Centre and near the recreation centre, local toboggan hill and sports fields. The space contains an outdoor fire pit, picnic tables and a purpose-built gazebo, which provides a covered performance and gathering area. The landscaped grounds include sidewalks to improve pedestrian flow between, and accessibility of, the site's facilities and adjacent buildings. In addition to contributing funds to the development of the space, FortisBC ran a gas line to the location and donated a gas barbeque that can be used for events.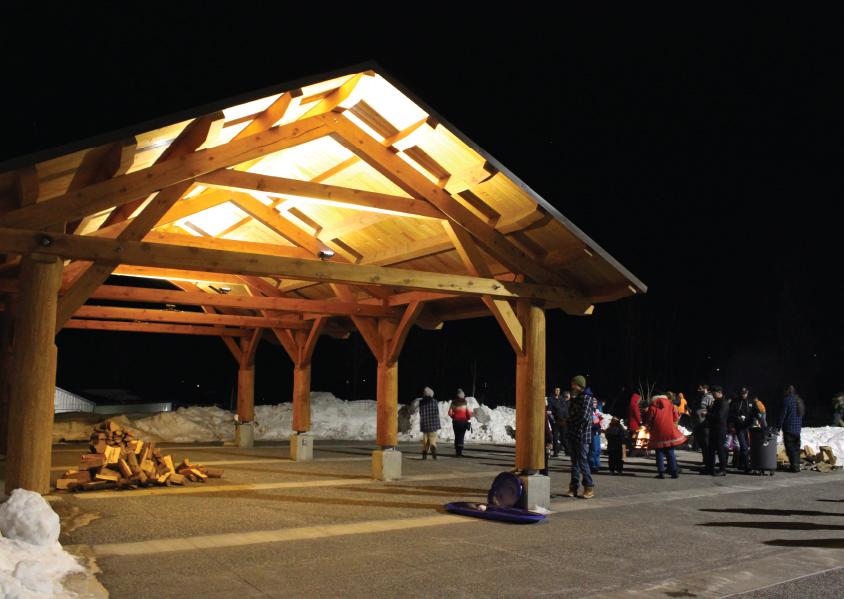 The first community event at the outdoor venue occurred in February 2022 as part of Elkford's annual Winter in the Wild event. The event was attended by Blair and members of the community and allowed the District to showcase the venue's features which will benefit many future local events and celebrations.