"When we're mapping out a project, protecting our beautiful and sensitive ecosystems is one of the most important aspects of the planning process," says Todd Lewis, environment lead for the Eagle Mountain – Woodfibre Gas Pipeline (EGP) project. "Every decision we make is carefully viewed through the lens of what our final footprint is going to be. We're constantly asking ourselves, 'What else can we do to reduce environmental impact?'" 
Project planning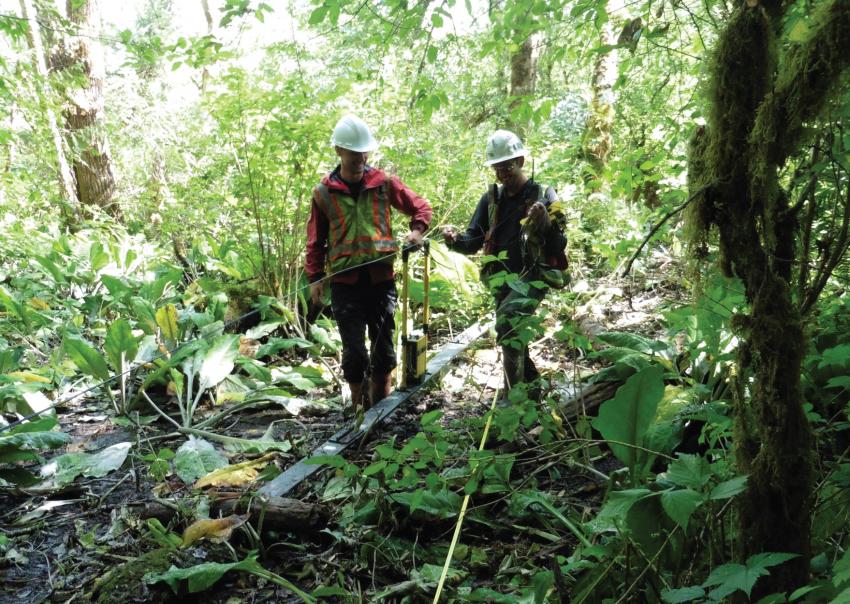 Project planning often begins many years before we break ground for construction. Planning for the proposed EGP project began in 2013. The project would expand a portion of our existing system by adding approximately 47 kilometres of new 24-inch gas pipeline from north of Coquitlam to the Woodfibre LNG site and an additional, proposed three kilometres of pipe near Westwood Plateau in north Coquitlam. The original pipeline was installed in 1991 to provide gas service to Vancouver Island, the Sunshine Coast and Squamish.
The EGP project planning process has involved gathering input from Indigenous groups and community stakeholders, as well as environmental and geotechnical experts. "The feedback we received through engagement and consultation helped us select the route for the new pipeline," says Todd. "As we move forward with the project, we're continuing to engage with a variety of Indigenous groups and stakeholders to address concerns and ensure we're reducing impact on the environment."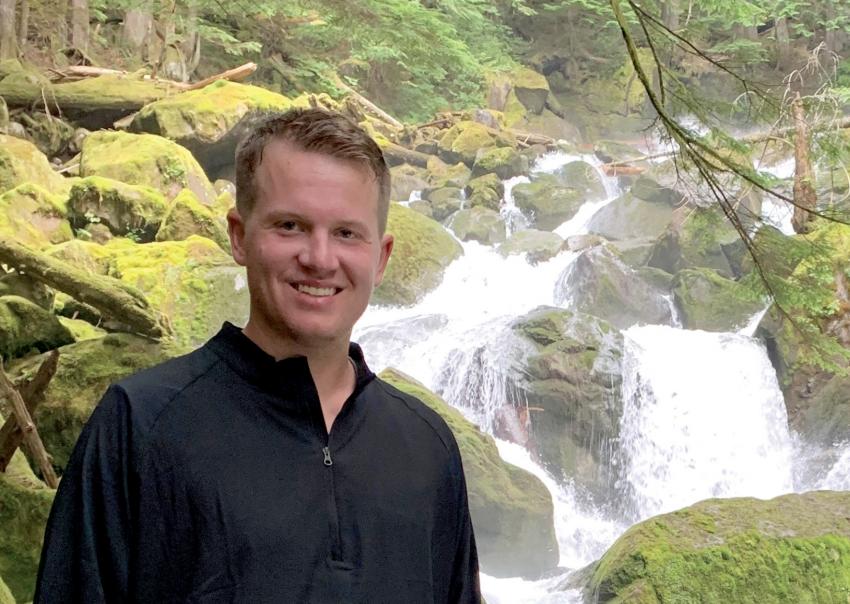 Tunnel below the Squamish estuary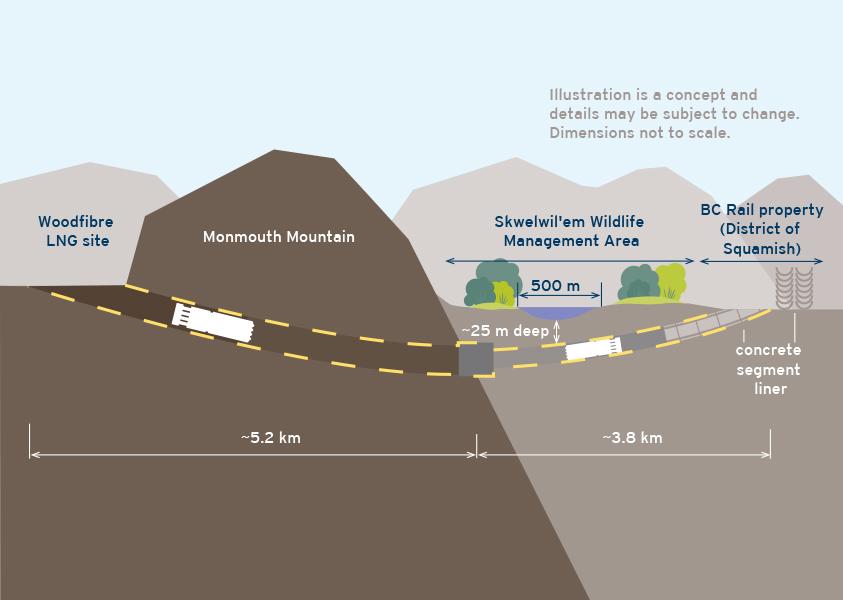 FortisBC plans to build and operate a safe, reliable pipeline extension to our system that has the least possible impact to the community, the Skwelwil'em Squamish Estuary Wildlife Management Area (WMA) and surrounding areas.
Part of the route the new pipeline will follow involves building an approximately nine-kilometre tunnel below the WMA to house the pipeline. "The WMA is a valuable ecosystem providing habitat for a variety of fish and wildlife. A tunnel was identified as an important measure to protect and avoid impacts to the estuary very early on in the planning process," says Todd. "Our approach to building it will incorporate input we received from community stakeholders and Indigenous groups."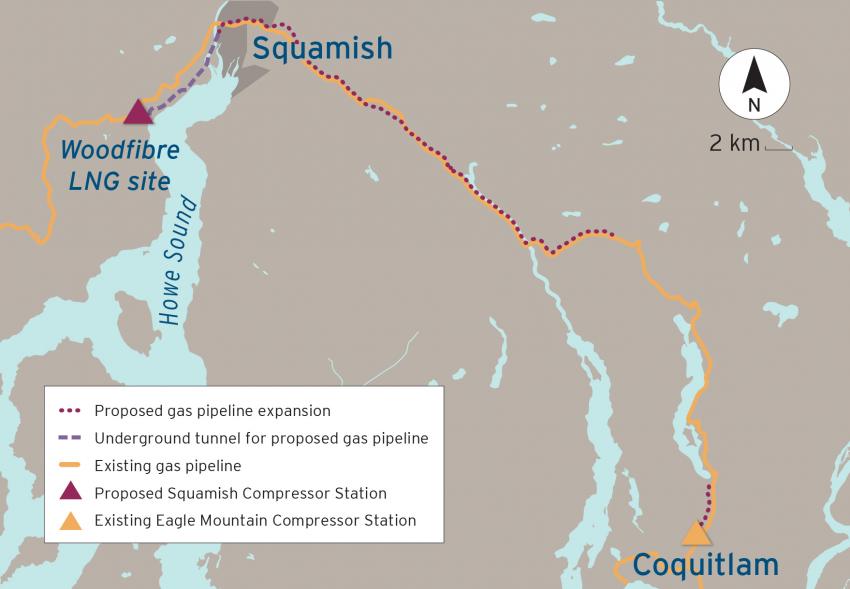 The tunnel will be built approximately 25 metres below the estuary waterbed using a tunnel boring machine. The machine simultaneously creates the tunnel and extracts the excavated material through entry portals at either end of the tunnel. "By using a tunnelling construction method we'll be able to avoid surface disturbances except at the two entry portals," explains Todd. "The tunnel entry points are located on previously disturbed industrial sites—at the BC Rail site in Squamish and the Woodfibre LNG site, which means we'll minimize new surface disturbances."
Stawamus eight-kilometre reroute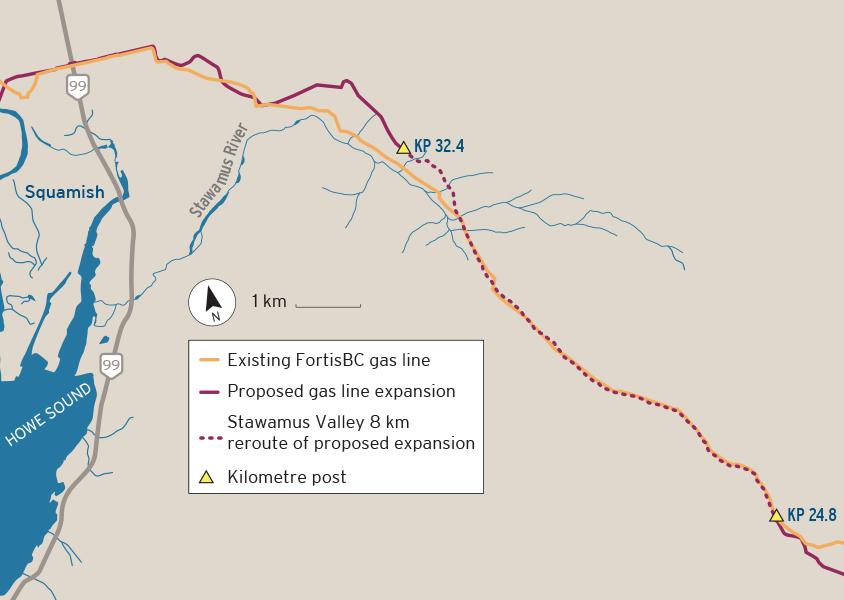 An eight-kilometre reroute to reduce impacts to vegetation and wildlife in the Stawamus Valley and avoid a culturally significant site is also proposed as part of the new pipeline design. "Moving the pipeline route from the west side to the east side of the Stawamus River avoids two Stawamus River crossings and reduces the overall impact to vegetation," says Todd. "The reroute will also allow us to avoid a known archaeological site."
Archaeological impact assessments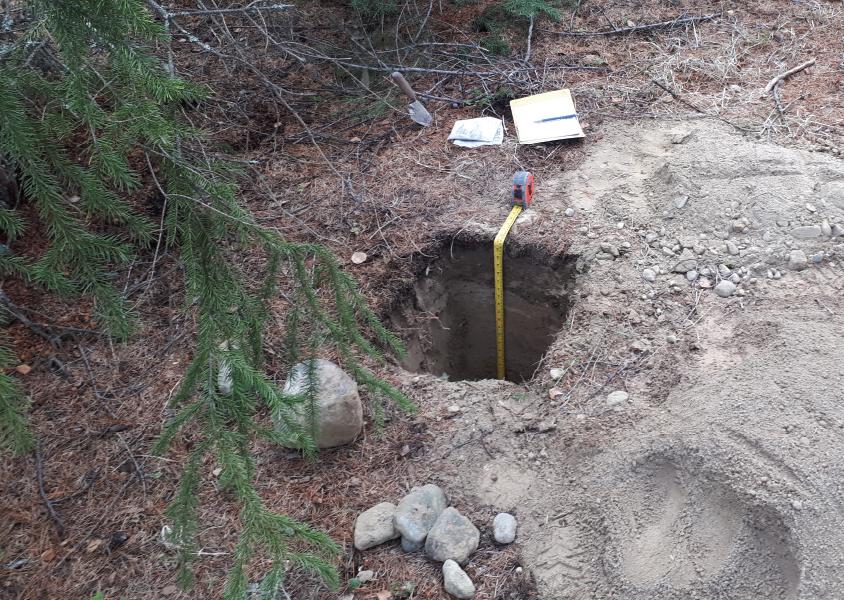 A team of archaeologists, working with members of Indigenous groups, began conducting archaeological impact assessments (AIA) along the EGP project corridor early in the project planning process, and continued them for a number of years, to look for sites of archaeological and cultural importance. Once they were aware of the location of these sensitive sites, the project team could take steps to either avoid them altogether, or mitigate impact. 
This work uncovered some interesting discoveries. "The AIA work led to the discovery of eight previously unknown archaeological sites," says Todd. "These sites have high cultural value for Indigenous groups. We altered our pipeline route to avoid these important sites wherever possible."  
Construction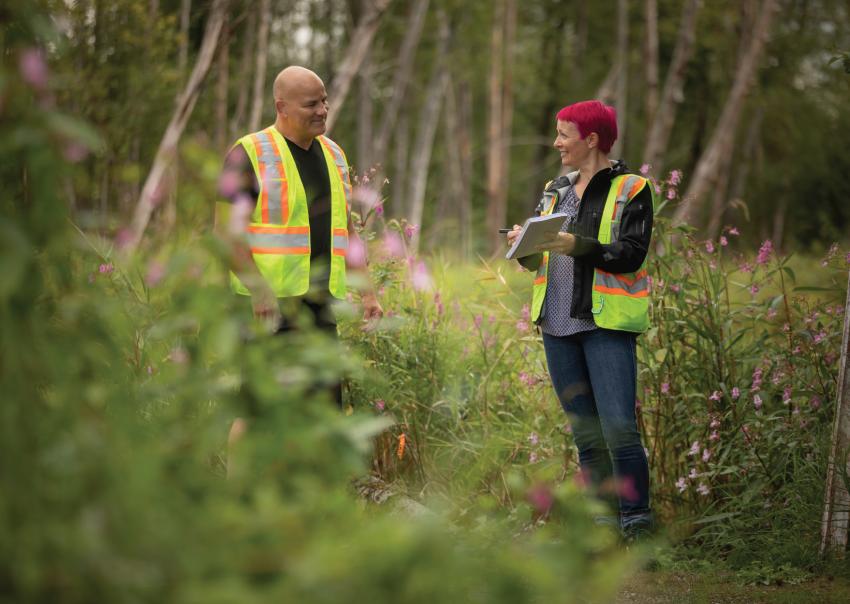 FortisBC project teams develop environmental management plans well before work begins to protect the environment while construction is underway. These plans include measures to protect fish, wildlife and their habitat; reduce impact to watercourses and riparian areas; and protect previously undetected archaeological sites. 
Similar to the EGP project, years of advance planning, consultation and community engagement helped the Pattullo Gas Line Replacement project team design the route for a new gas line in Burnaby. The final route was chosen after careful consideration of a number of factors including community and environmental impacts. This project will ensure we can continue to supply gas to more than 35,000 homes and businesses in the area after a line attached to the soon-to-be-replaced Pattullo Bridge is decommissioned. Project construction began in November 2021. 
Here are some of the ways the Pattullo project team is protecting environmentally sensitive areas while construction is underway:
Water courses and riparian areas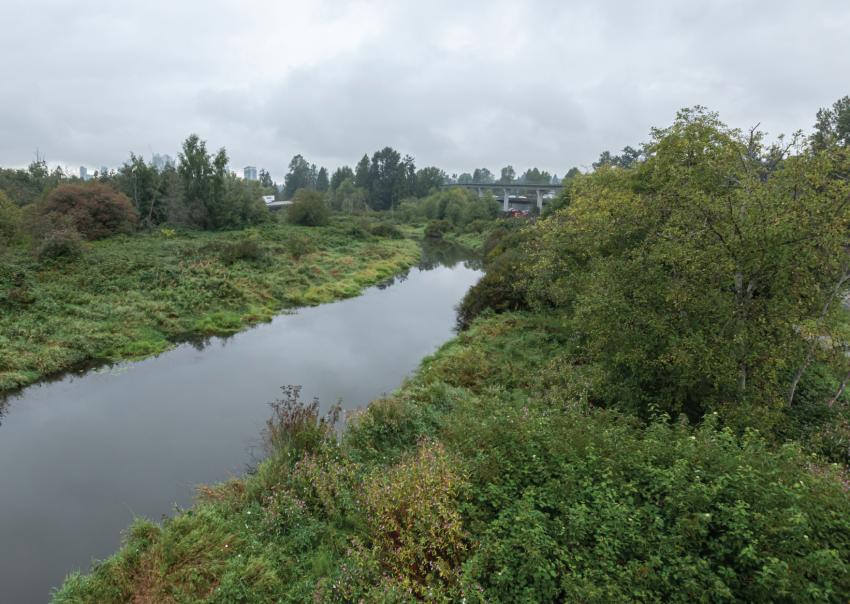 Before work begins, a qualified environmental professional will identify sensitive ecosystems and wildlife habitats. Additional protection measures include minimizing and narrowing workspaces and monitoring water quality while in-stream work is underway. In situations where clearing needs to occur in sensitive areas, we'll carefully clear the area by hand. 
Fish species and their habitat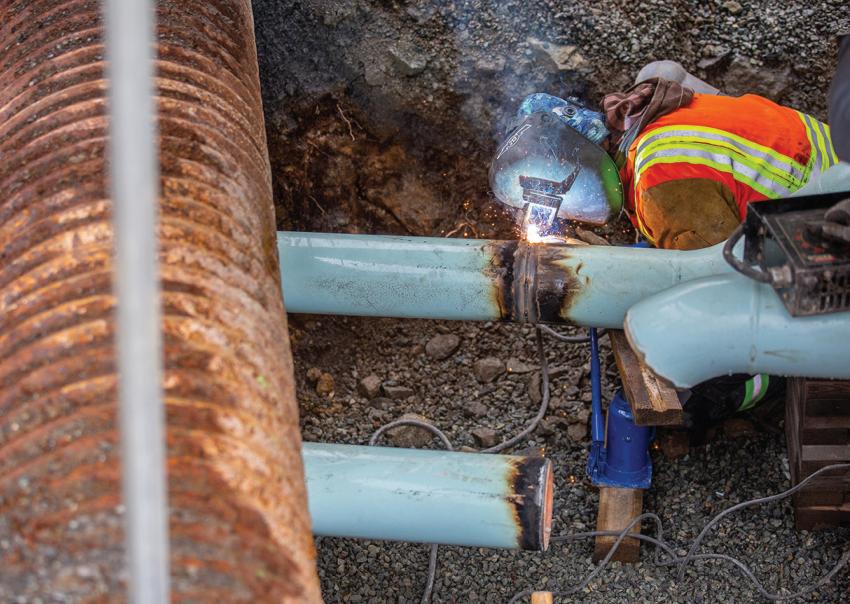 Most creeks we're crossing along the route are already in culverts—closed channels or tunnels constructed to allow water to move from one area to another—so the gas line will be installed either above or below them. Depending how deep the creeks are, we won't have to impact them at all. When our contractor is doing in-stream work, environmental monitors go in first to remove wildlife such as amphibians and fish and relocate them before work begins.
Birds and other wildlife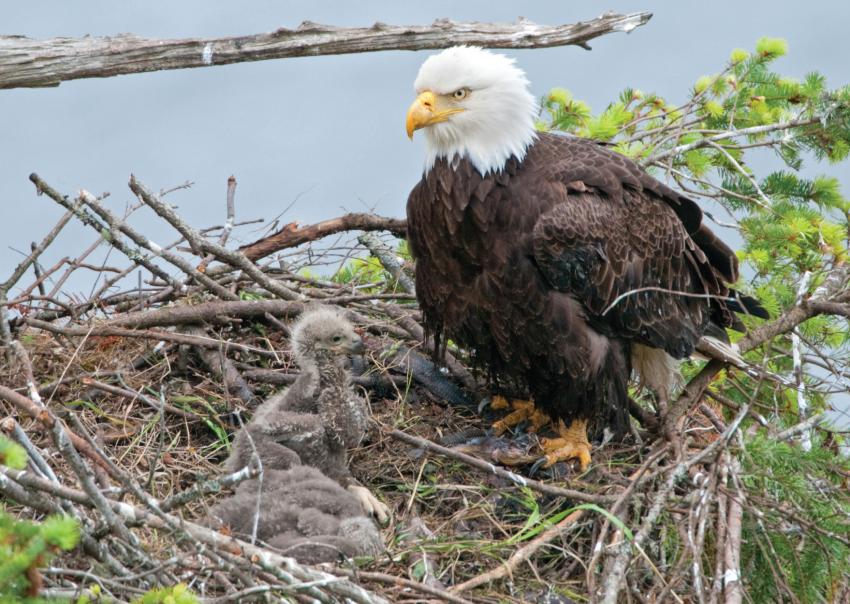 Any vegetation clearing that needed to happen was completed in the fall or winter, outside of bird nesting season from March to mid-August. Environmental experts will be on the lookout for protected nests, such as eagle nests, before clearing begins, and they will continue to monitor for nests during construction. The Pacific water shrew is considered the most critically endangered of the at-risk wildlife species that have been identified as living in, or visiting, parkland along the route. Environmental experts conducted Environmental DNA (eDNA) testing to determine if they were present. No shrews were detected during this study. 
At-risk plants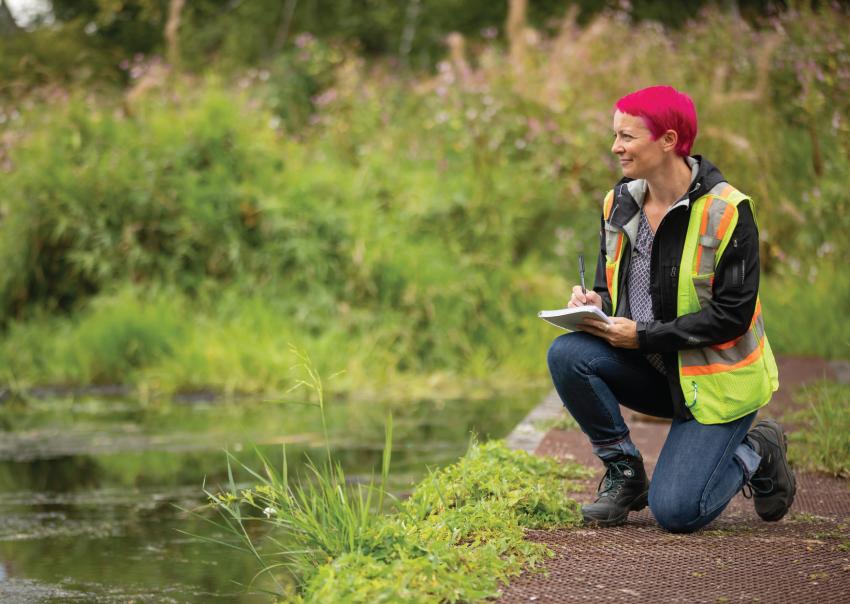 Our environmental assessment concluded there is only a small chance we'll encounter at-risk plants such as Roell's brotherella moss and Vancouver Island beggarticks near the part of our route that extends along Sperling Avenue. We're staying out of greenspaces as much as possible and out of those habitats where they might occur. We're also doing our pre-construction work, such as vegetation clearing, in the fall and winter when plants are dormant.
Read the full article about how the Pattullo Gas Line Replacement project team works to protect environmentally sensitive areas during construction.
Restoration
Restoring our project worksites after construction is complete is the final step in every project. "We want to make sure that whatever disturbance we cause gets put back the way it was before the disturbance, or we find a way to make it better," says Todd.
When we're planning how to restore our worksites we look for restoration solutions that will not only return them back to their natural state, but also have the potential to provide lasting benefits for the entire region. 
Wild bee pollinator garden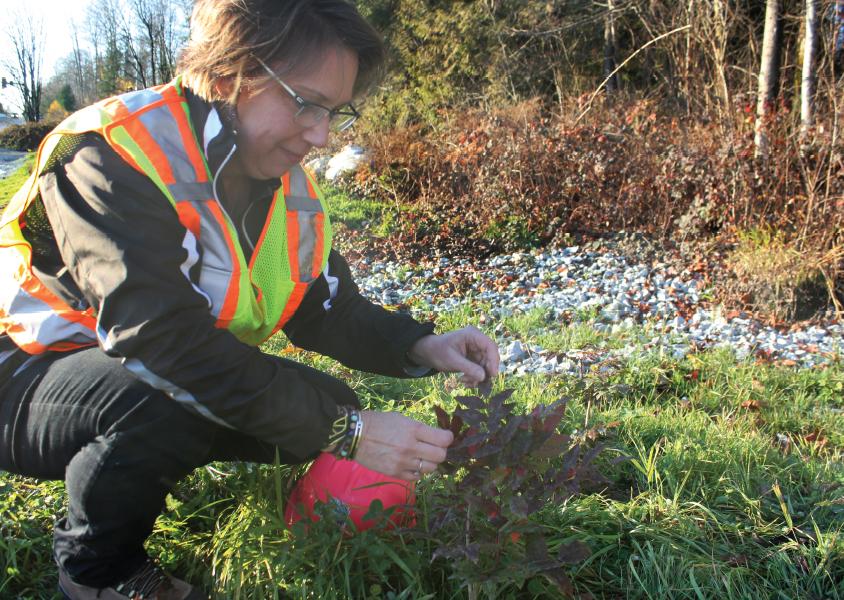 When work was complete on the FortisBC Gas Line Upgrades project in Burnaby in 2019, we sponsored a wild bee pollinator garden on a greenspace at the foot of Burnaby Mountain trail as part of the restoration process. The garden is designed to attract local pollinators and provide them with food and habitat. In turn, the wild bees can help support the entire ecosystem.    
Invasive plant species study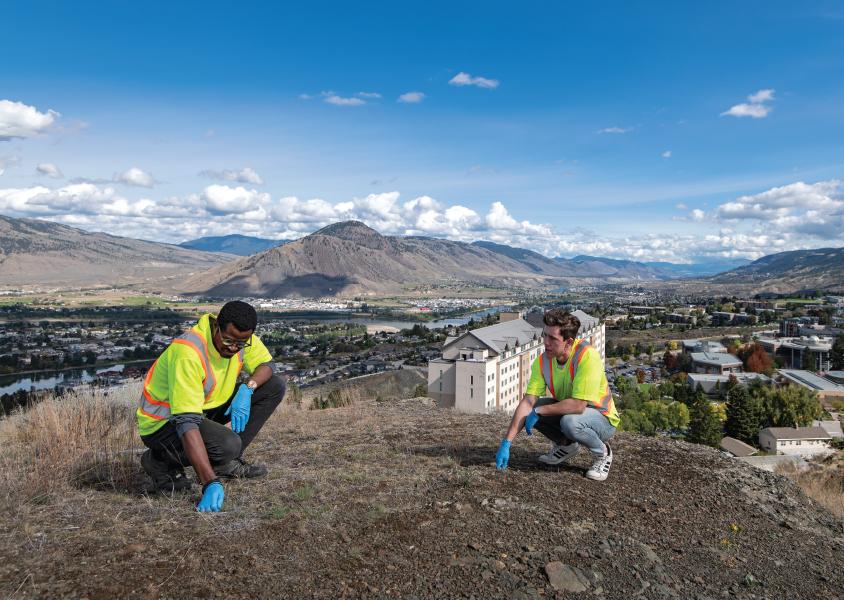 We've also partnered with Thompson Rivers University (TRU) in Kamloops on an invasive plant species study. When the TRU-led study is complete, the results of the study will help us restore our Inland Gas Upgrades project worksites in Kenna Cartwright Park with native plants that are resilient, and resistant to invasive species. The results will also help with the future development of diverse, sustainable ecosystem habitat in Kenna Cartwright Park and the greater Kamloops region.
Todd stresses that careful, detailed advance planning is the key to successfully executing every stage of a project, and to help ensure the environment is protected at every stage. "Everything we can conceivably consider has been considered within our management plans," he notes. "We do this so that we have a plan for everything before it happens and so that we know we're doing everything we can to protect the environment."