What the project is all about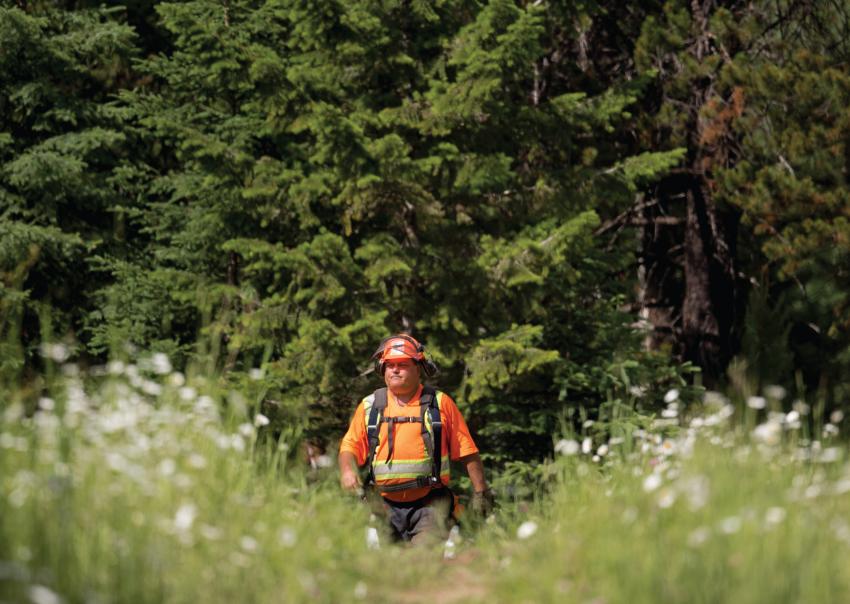 The Inland Gas Upgrades project is upgrading sections of our existing gas lines to enhance our ability to carry out proactive maintenance. This ultimately contributes to our already excellent record for the safety and reliability of these lines.
The upgrades will allow us to run up-to-date in-line inspection tools through our system and gather detailed information about the condition of our gas lines so we are able to better plan and manage maintenance.  The main purpose of the planned construction is to upgrade existing gas lines by rounding out sharp bends and replacing some fittings so the inspection tools can travel unobstructed through each line from end-to-end.
The project began in 2020 and our 2021 field work kicked off in early June.
But this major project isn't just about technology and maintenance, it's also a way for us to support local communities. In 2020, we did this through community investment, supporting training opportunities and hiring local businesses.
In fact, in 2020, we contracted 89 British Columbia-based suppliers – over half of which were local to the three communities where we worked. This equates to $5.1 million spent with suppliers across the province and $1.7 million spent within local communities. Of this, approximately $750,000 went to Indigenous suppliers. These figures reflect our efforts to encourage local and Indigenous participation in our project through our contract and procurement protocol. We look forward to supporting new communities and opportunities as this project progresses in the years ahead.
To understand more about construction work and supporting activities involved in a major project like this, please explore our Resources. 
We made great progress on the Inland Gas Upgrades project last year and through our targeted procurement efforts we spent $1.7 million in communities where we worked. We look forward to bringing economic benefits to additional communities this year.
Project activity in 2021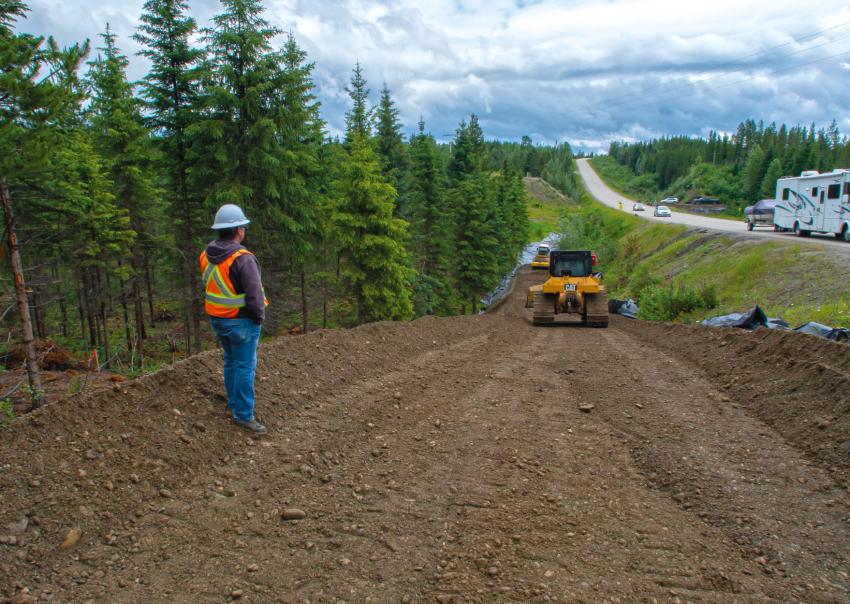 This year we are upgrading existing gas lines in seven communities across the province – two in the Northern Interior and five in the Kootenay region. In the Kootenay region we will be working at various locations along our gas lines in the Cranbrook, Kimberley, Elkford, Sparwood and Skookumchuck areas. In the Northern Interior we are returning to Mackenzie and starting upgrades to our existing gas line in Prince George.
During 2020, the project employed approximately 150 people via our general contractors working across three communities. In 2021, we anticipate employing up to 300 people during peak construction periods across all of our work locations – both directly and through our contractors.
Crews will be working at various locations through to early fall. The majority of work is taking place on our existing rights of way in rural areas. However, in some locations, people may see crews temporarily working alongside highways or public roads within a community.
To understand where we are working, have a look at our community maps.
The majority of work this year is taking place on existing rights of way with minimal public impact. However we do have traffic management in place when needed to ensure the safety of motorists, cyclists and pedestrians.
Essential work during COVID-19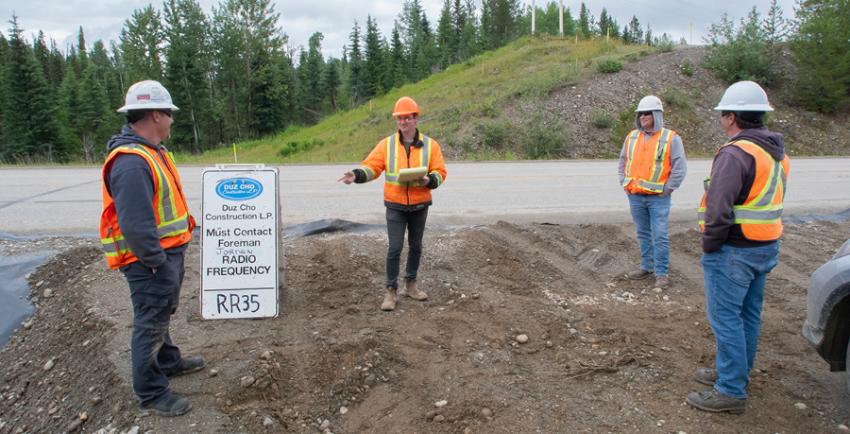 As a critical infrastructure service provider, FortisBC has adapted to the challenges of COVID-19 just like everyone else. For us, this means continuing to advance critical projects like the Inland Gas Upgrades project so we can continue providing the reliable energy service residents and businesses count on.
Our primary goal is to ensure the safety and well-being of our employees, contractors, and surrounding communities. We, and our contractors, strictly follow provincial and local health authority orders and guidelines to prevent the spread of COVID-19 at any of our worksites.
As part of this commitment, we have implemented many COVID-19 safety protocols for this and other projects. For example, both FortisBC and our contracting companies have COVID-19 safety plans in place and site safety orientations include COVID-19 safety procedures.
To stay informed about the Inland Gas Upgrades project check back for updates or subscribe to our Inland Gas Upgrades newsletter.
One of the ways we are protecting our crews is by involving them in the job hazard identification process, where they assess the potential COVID-19 risks at the worksite. Then they select the appropriate mitigation measures such as physical distancing, good hygiene practices, and the use of facemasks covering their nose and mouth.