More than 25 years ago, an enterprising BC Gas line was constructed through soggy terrain in Surrey and Langley. The project ensured safe and reliable energy delivery for decades, and was a gas line engineering feat that went unmatched in the Lower Mainland for years. Fast forward to 2018—FortisBC has completed construction on its biggest gas line project in the region in a quarter‐century: an 11 km Surrey to Coquitlam gas line upgrade.
"This has been a very interesting, and at times challenging, project," said project manager Ian Miki, who has worked with FortisBC and its predecessor companies for 15 years. "I'd like to express my appreciation to the community for their patience and understanding as we worked in their neighbourhoods."
Construction began in February 2017 to install a new backup gas line parallel to a FortisBC line that's been in service for almost 60 years. The new backup line will allow FortisBC technicians to perform inspection of the system with state‐of‐the‐art equipment and ensure there is capacity to meet future energy demand in the region, which already serves more than 700,000 customers in the Lower Mainland and Vancouver Island.
"Working in a busy, congested utility corridor in an urban environment was definitely our biggest challenge," said Miki. "There were lots of other utilities including electrical lines, an existing gas line and water lines. We crossed roads, we crossed a railway, we crossed creeks."
The project did more than just improve the reliability of FortisBC's natural gas system, it also boosted the local economy. Approximately $26 million went to Lower Mainland vendors in 2017 and provided an additional $3 million in contract opportunities for Indigenous businesses in the region.
Now that construction is complete, the work shifts to restoring landscaping. Customized restoration plans have been developed for homes and businesses along the gas line route, and FortisBC is working with the cities of Coquitlam and Surrey to restore municipal parks.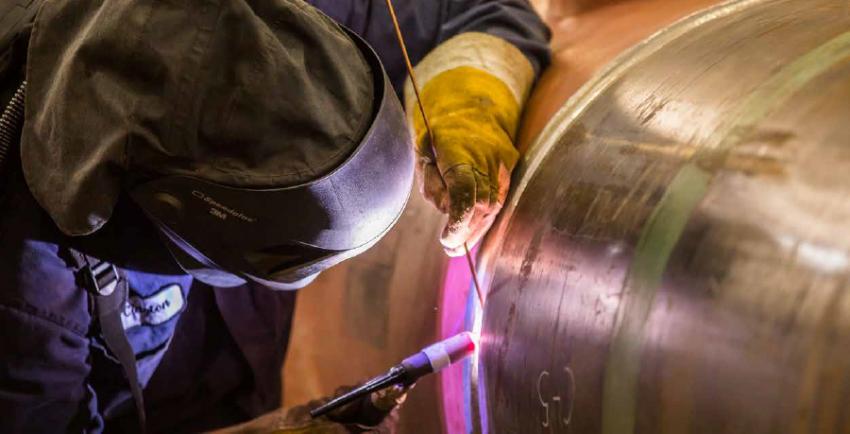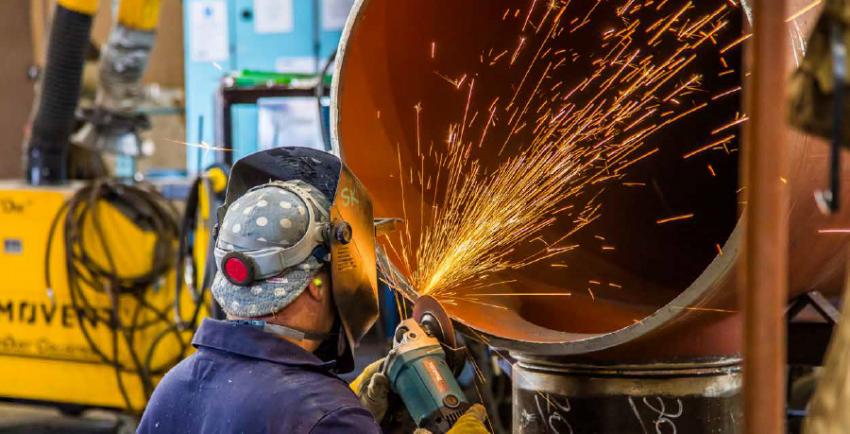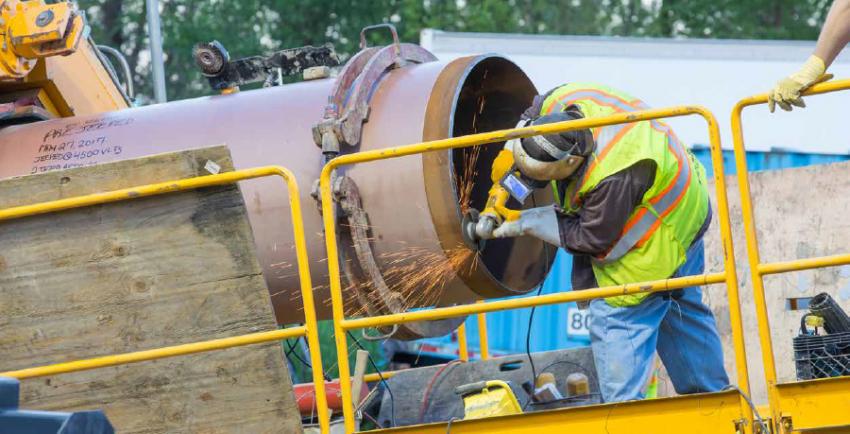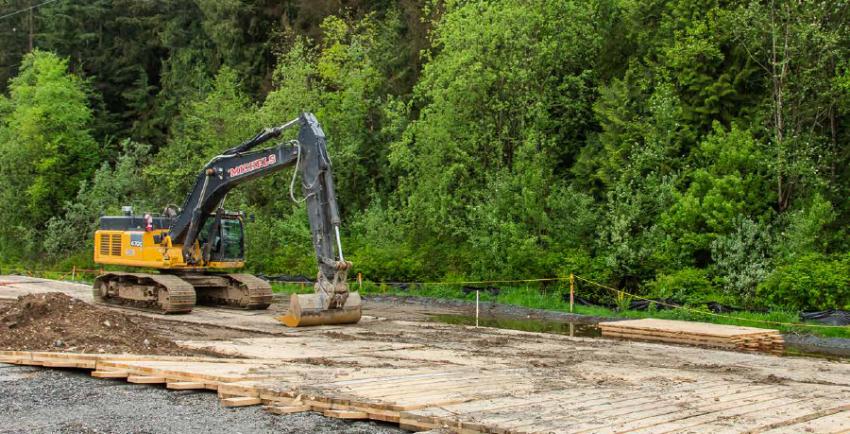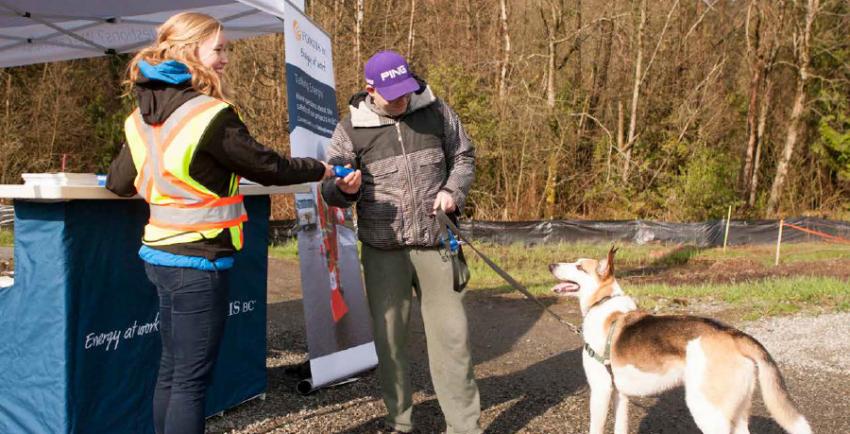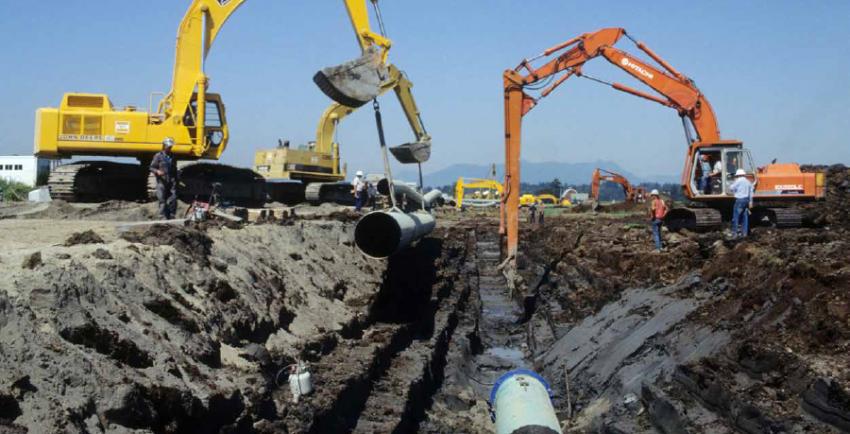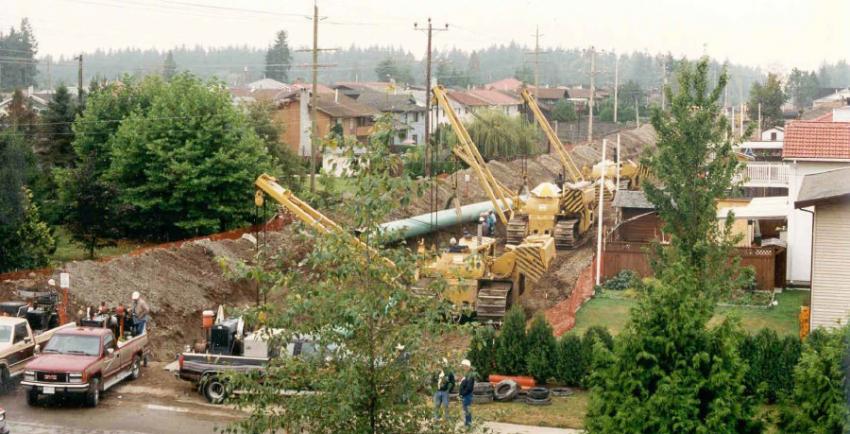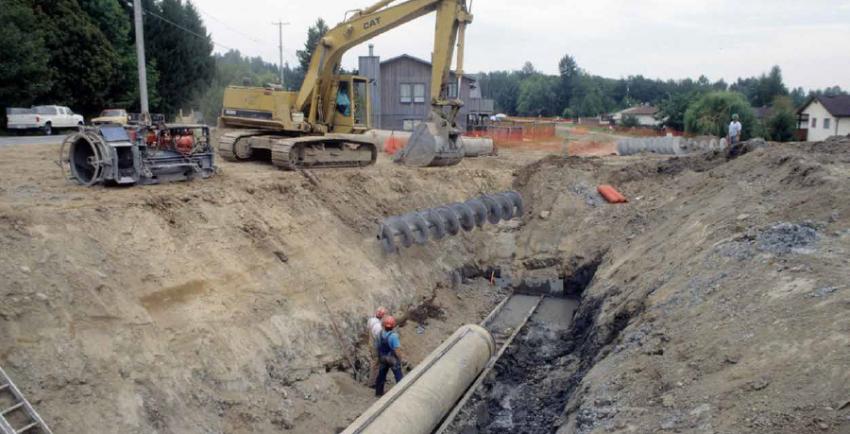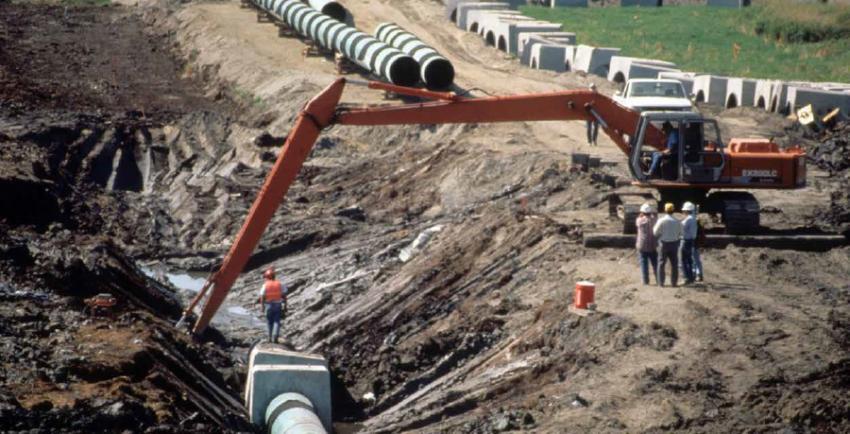 A link to the past
Fred Baines, who previously worked at FortisBC's predecessor companies, recently returned to work on the Surrey to Coquitlam project as a consultant, and has a unique perspective having served as the project manager on the Surrey to Langley line all those years ago.
"I've built quite a few major crossings and pipeline projects – each one has a very different signature," Baines said.
The Surrey to Langley gas line, constructed in 1992, traced its route through largely rural areas traversing valuable farmland and unique terrain. A focus of the project was on restoration work during and after construction.
"There was a specific type of peat we had to use for the top of the Serpentine Flats that had to be imported in," Baines said. "There was a lot of work done for topsoil conservation, but obviously we had nowhere near the same level of traffic."
One of the most challenging parts of the Surrey to Langley line was a 3km stretch in the Serpentine Flats that was overflowing with spongy peat stacked on top of oozing clay. A temporary road was built along the length of the trench just to get workers and equipment to the work site.
"The marine clays below the peat were incredibly fluid. It meant that we had to 'step' the walls, we couldn't just dig an ordinary ditch as it wouldn't hold," Baines said.
Tried-and-true methods
In terms of the gas line construction work itself, it's perhaps surprising that despite advances in technology relatively little has changed.
"Here we are more than 20 years after the Surrey to Langley project, and about 90 per cent of the way we work has not changed," Baines said. "It is done exactly the same now as it was then."
The main differences are in how projects are executed. There is much more of an emphasis on health, safety, and the environment, although Baines adds the focus on habitat preservation was already strong in the 1990s.
Despite its challenges, Baines said working on a major project can be extremely rewarding.
"Project work is really exciting. It's a tremendous growth opportunity, and full of things that you normally never would experience," Baines said. "It's a great chance to expand your wings, to expand your capabilities. But yes, it can come with a lot of hard work and frustration, and its challenges and thrills, too.
Miki adds that it's the face-to-face interaction with a broad range of people that makes his work so interesting.
"I really enjoy working with the talented, dedicated people on my team," Miki said. "I also enjoy meeting with municipalities, Indigenous communities, businesses, property owners and strata councils, and making sure we satisfy all the project requirements."