Late last year, FortisBC notched a milestone by delivering the first shipment of LNG from Canada to China. Since then, our shipments have continued, with the most recent one arriving in Shanghai in May.
As China's LNG imports continue to increase, analysts predict it could one day eclipse Japan as the world's biggest importer of natural gas. This presents a unique opportunity for FortisBC, which has the only two LNG storage facilities on Canada's West Coast.
This market shift is about more than just an economic opportunity for Canada. Underlying this trend is the fact that natural gas is a strong energy option for countries like China that are looking to transition from high-carbon fuels to cleaner and more affordable alternatives.
Natural gas is the cleanest burning low-carbon fossil fuel on the market today, leaving a smaller carbon footprint and helping to improve air quality compared to other fossil fuels. That's why China is looking for fresh sources of LNG as it pursues a transition to cleaner burning natural gas.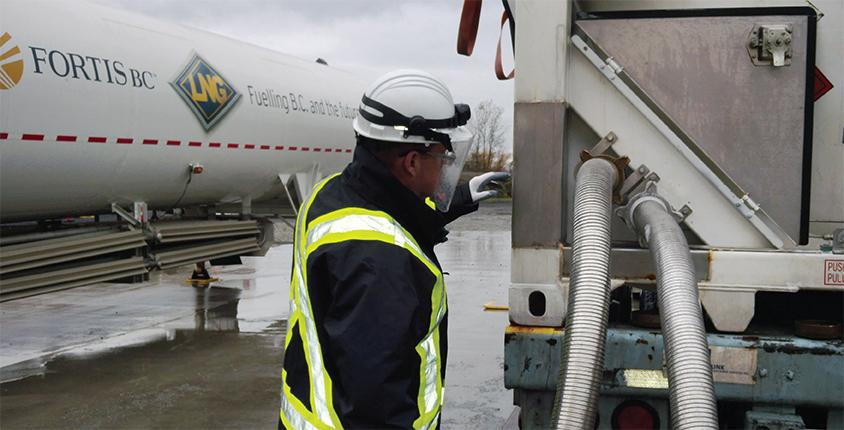 Although BC isn't as close to China as some established exporters, what we do offer is an abundant supply of LNG that meets high environmental standards. In fact, when FortisBC's Tilbury LNG plant expansion is operational later this year it's expected to be one of the cleanest LNG facilities in the world.
As the desire for clean LNG continues to grow, there is a need to safely transport it. Shipping by ISO container, a standard-sized shipping container, is a flexible way to deliver LNG without the need for specialized tankers, receiving terminals and regasification facilities. For off-grid customers, the relative ease of delivering LNG by ISO container opens up the option of natural gas.
FortisBC is working every day to invest in our system to continue to serve domestic customers and reach new customers overseas.  One of the ways we're doing this is by expanding our Tilbury LNG storage facility, and if demand continues to grow, we'll look to grow more.
We're talking with a number of potential customers who are interested in buying natural gas from Tilbury, which is why we think the future is bright for LNG exports from BC.