The planning and construction process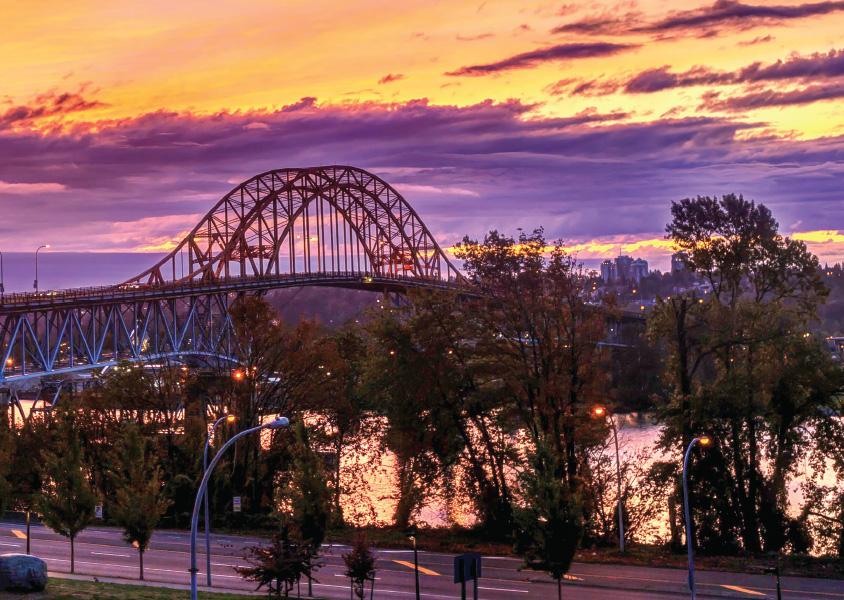 When the British Columbia Ministry of Transportation and Infrastructure announced it was preparing to replace the Pattullo Bridge, we started to plan how we would continue to maintain gas service for our customers once the existing gas line on the bridge was decommissioned. Since the Ministry's design standards wouldn't permit a gas line on the new bridge, our plans included selecting a new route for the gas line through Burnaby.
To select a new route, we assessed a number of factors including, but not limited to, how to best minimize potential community and environmental impacts, as well as safety, cost and schedule. We selected the route based on these factors, as well as technical investigations, City of Burnaby input and feedback received during engagement with numerous stakeholders and communities. 
Although project construction kicked off in November 2021, planning/route selection and community engagement began more two years earlier, in May 2019. 
Community engagement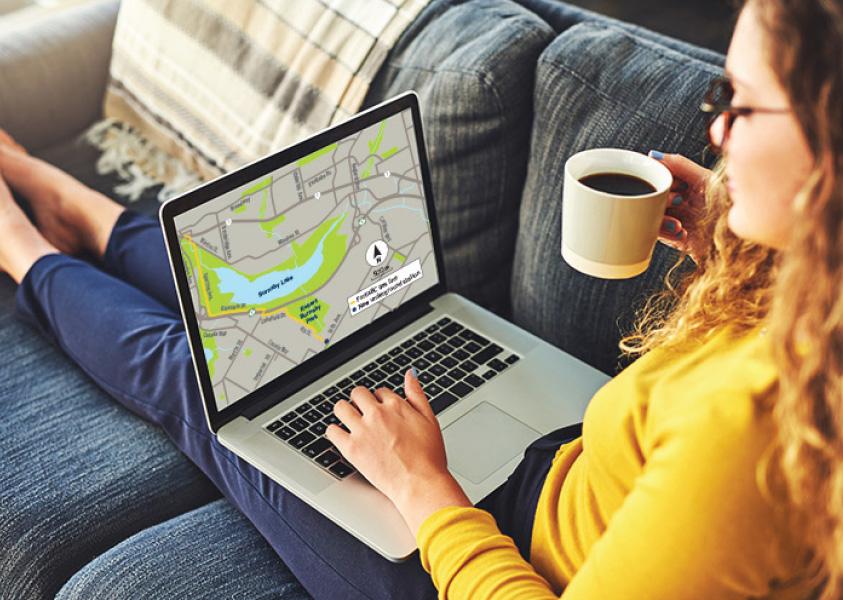 Our community engagement process included hosting virtual information sessions in July and November 2020 to give the community an opportunity to learn more about the project, get their questions answered and provide feedback. This feedback was instrumental in helping us decide our route for the gas line along Sperling Avenue, Glencarin Drive, Lakefield Drive and 4th Street in Burnaby.
After the project received approval from our regulator, the British Columbia Utilities Commission in June 2021, we hosted a second set of virtual information sessions for the public in September 2021. These sessions offered a further opportunity to learn about the project, ask questions and offer input. 
We continued engaging with the community throughout construction to address concerns and construction impacts.
Minimizing impacts to the environment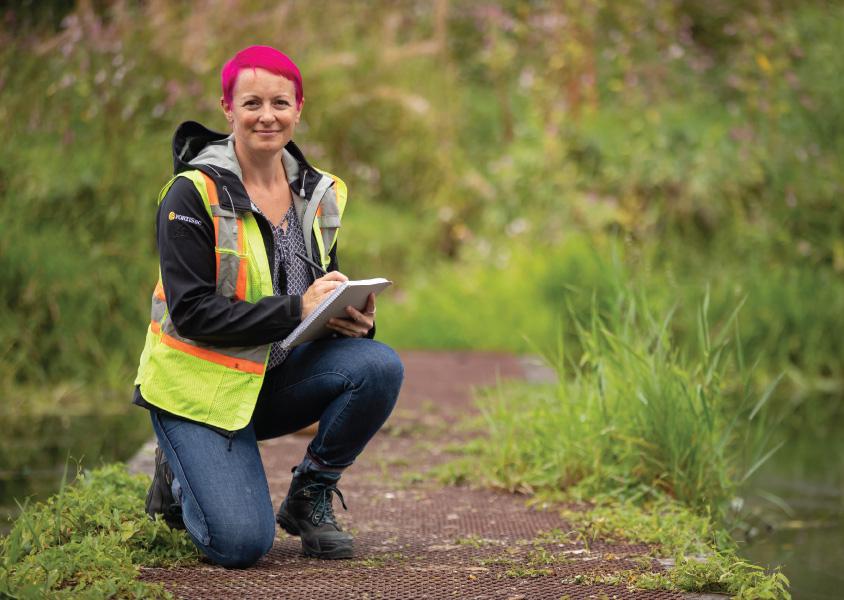 As route planning got underway, protecting Burnaby's environmentally sensitive areas was top of mind. Early in the process, we conducted a thorough assessment of the areas around the route to identify environmental and archaeological sensitivities that may require additional protection. Our findings formed the basis of a thorough environmental management plan to protect the sensitive watercourses and green spaces along the route, as well as the fish and wildlife living there and their habitat.
The route was designed so that the gas line would be located mostly within existing paved surfaces and trails. By limiting the number of greenspaces we impacted, minimizing the size of our temporary workspaces and the number of water crossings we had to do, we reduced our impact as much as possible.
Working with the community to address concerns
Communicating early, and often, with Indigenous and local communities, residents, businesses and other interested stakeholders about a project helps bring unique concerns to light and gives us an opportunity to address them.
New admissions centre for Wildlife Rescue Association BC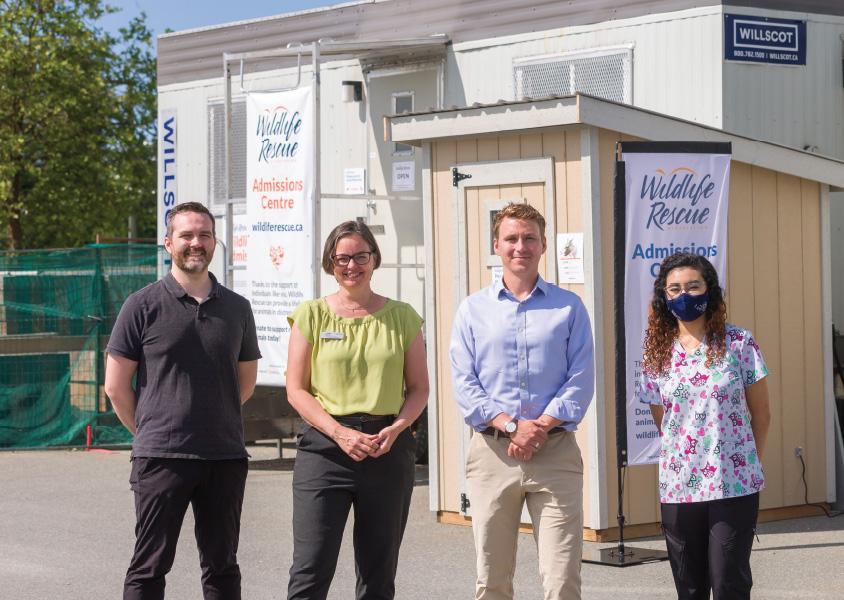 One of the organizations we talked to during engagement for the PGR Project was Wildlife Rescue Association BC (Wildlife Rescue). Its location along the project route, on Glencarin Drive, near Burnaby Lake, meant it would be directly impacted by construction. We needed to come up with a solution to maintain access to the centre for staff, volunteers and members of the public dropping off sick and injured wildlife.
Part of the solution included implementing alternating lane closures and educating traffic flaggers to prioritize members of the public delivering wildlife to get through the construction area quickly. The team also coordinated construction work with volunteer and staff schedules. Early on in construction, it was apparent that an additional solution was needed.
With help from our construction contractor, Peter Kiewit Sons ULC (Kiewit) the team found a suitable location for a new admissions centre within the project's approved temporary working space on Sperling Avenue in the Burnaby Lake parking lot.  This allowed the public to drop off wildlife more easily, which meant staff at the admissions centre could deliver the life-saving care the animals needed much more quickly. 
During a major project there often comes a time when the team needs to step up and do the right thing. If our construction activities are going to be on, or near, stakeholder property, we may need to provide additional support. We were happy to put in the work to support Wildlife Rescue's mandate and ultimately contribute to saving the lives of animals.
Kwikwetlem First Nation guardian environmental monitor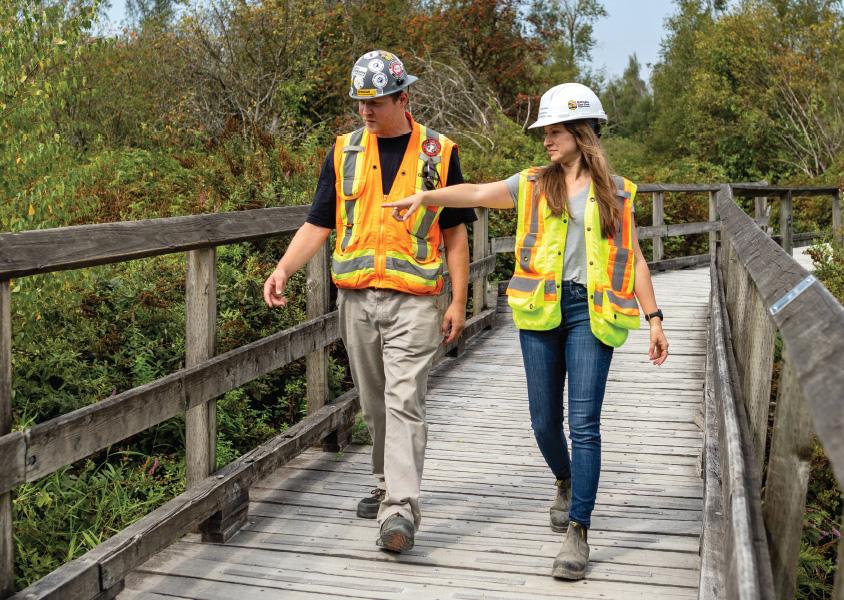 During the engagement process, we also reached out to First Nations rights holders on whose Traditional Territories we would be working. When we connected with kʷikʷəƛ̓əm (Kwikwetlem) First Nation (KFN), KFN councillor George Chaffee had a request. He wanted an environmental monitor from their Guardian Environmental Monitoring (Guardian) Program to have eyes on the project's footprint during construction. We welcomed their environmental oversight in addition to the monitoring that was already part of our environmental management plan.
Although construction for the PGR project did not occur directly on KFN's Core Territory, Councillor George explained that everything is connected: "Elders from every First Nation agree – it's unspoken: First Nation Territories and the resources within them overlap. What happens in a waterway above, will affect what's down below. Having a monitor present, from any First Nation, to oversee construction work is important, especially when there are no other First Nation members in the area."
Having a Kwikwetlem First Nation guardian monitor on site helped us to be the best that we could be. It was great to have that fresh set of eyes and a different perspective on our project's footprint.
Partnerships and leaving behind a positive legacy
Restoring our work sites once a project is complete is as important to us as the project itself. Long before we start construction, we make plans to restore the area to the way it was before, and look for ways to make it even better. Our project partners often provide invaluable assistance in identifying restoration ideas to create a lasting legacy, and in helping us to make them happen.
Burnaby cycling and walking pathway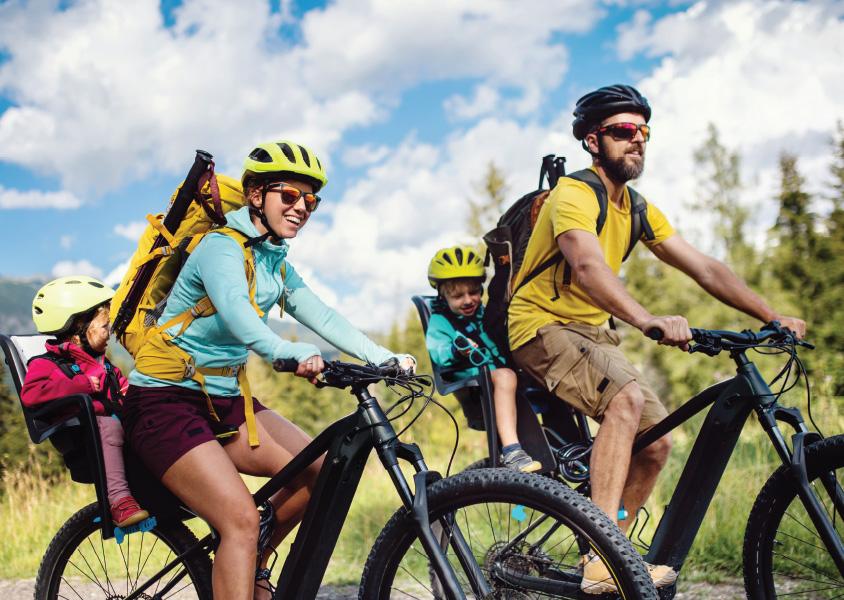 As part of restoration for the PGR Project, we partnered with the City of Burnaby to design and build a cycling and walking pathway that would benefit Burnaby residents, as well as trail users from other municipalities. The City wanted to team up with us to build the pathway for a variety of reasons, including how well the location of the pathway would address some of the priorities outlined in its new Burnaby Transportation Plan. The priorities in the plan include building out its cycling network and encouraging Burnaby residents to take active modes of transportation, including cycling.
Small things can make a big difference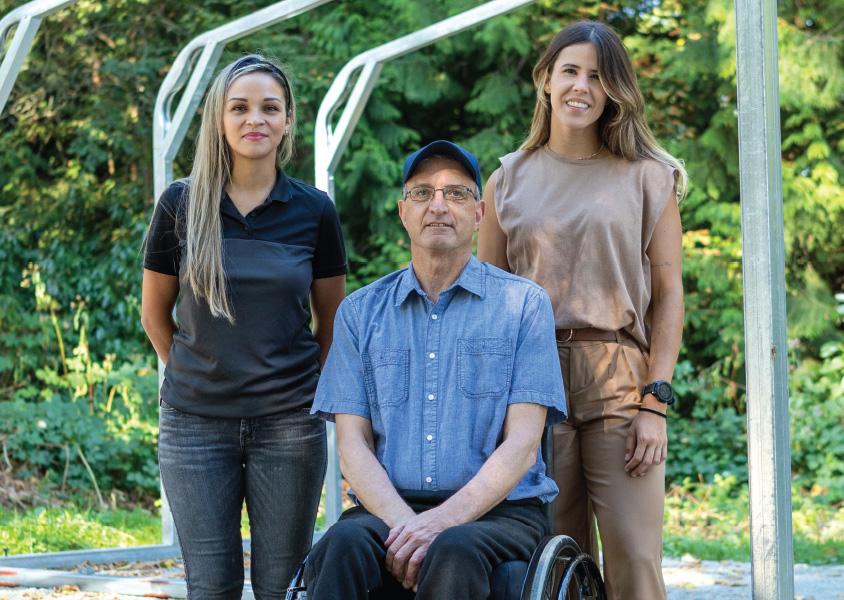 The construction contractor for our PGR Project, Kiewit recently helped a local resident with a little bit of labour that made his life a whole lot easier.
Our project work brought a lot of machinery and workers to the Burnaby area, including our community relations team, who were out in the community balancing local needs with our construction needs, while looking for ways to improve neighbourhoods and leave behind a positive legacy.
When Raymond McNiven, who lives along the route, talked to us about his plans to make some improvements to his driveway, including laying fresh gravel and building a freestanding carport, we were only too happy to help.
It was an easy task for Kiewit, who already had the right equipment and expertise working nearby on the project and offered to lend Raymond a hand.
A huge part of my job on the PGR Project was talking directly to those impacted by our work, and then working with our construction contractor on ways to build the new gas line while minimizing disruptions to people's lives. I believe that it's equally important to look for ways we can improve the lives of those living nearby, such as helping Raymond with his driveway.
PGR Project restoration, including work on the cycling and walking pathway, is currently underway. The new gas line is planned to be commissioned early in 2023.