Our new gas line is being built under some of the region's busiest streets, including East 1st Avenue in Vancouver, Lougheed Highway in Burnaby later this summer and Como Lake Avenue in Coquitlam next year.
We recognize that thousands of cars use these routes on a daily basis. This is why we've been working closely with the cities to ensure we have the best traffic plan possible to ensure the safety of our crews and the public, and to minimize the impact of our project on our neighbours.
Making a plan together
We recently spoke to the Vancouver Sun about our project and how we're working with the City of Vancouver on traffic planning. The City is extending rush hour parking restrictions on parallel routes and we're keeping major north-south routes open during construction.
"We've developed a traffic plan working in conjunction with the cities so that people can reach their destinations using the other major routes," said Douglas Stout, vice-president, market development and external affairs, FortisBC. "We prefer that people not go on the local side streets."
Working with our neighbours
We understand that residents living near our project have concerns about increased traffic on local streets. Through coffee chats, info sessions and a forum with the Grandview Woodland Area Council we're listening to those concerns.
We've also responded by increasing traffic control measures, including placing more Local Traffic Only signs and speed reader boards in the neighbourhoods nearby. We've also been working with the City to have Vancouver police personnel deployed as needed to enforce detours and limit short-cutting on side streets. We will continue to respond to suggestions and concerns from residents and businesses throughout the project.
"Every step of the way we've been focused on connecting with residents and businesses," said Vanessa Connolly, senior manager, external relations, FortisBC. "That means keeping them informed about what to expect, and getting their feedback on how best we can mitigate the impacts that come with projects like this."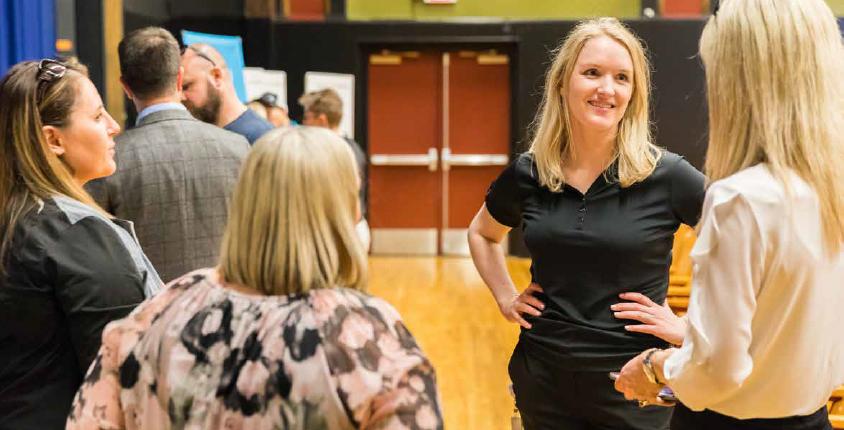 Applying our street smarts
Our contractor is carrying out our traffic management plan, which will help keep the public and the crews safe. It will also ensure businesses stay open.
This plan means we've closed the two eastbound lanes on East 1st Avenue and opened a lane in each direction on the north side of the median. East 1st is also now closed in both directions from Nanaimo Street to Clark Drive until Aug. 31.
Major routes that cross East 1st, including Commercial Drive, Clark Drive, Renfrew, Rupert and Nanaimo streets, will also be open. Victoria Drive will be fully open until work starts at the intersection, when it will be reduced to one lane in each direction.
Certain neighbourhood streets on the south side of East 1st are closed to vehicle traffic to limit shortcutting.
We'll continue to work with the City of Vancouver to monitor the effectiveness of these traffic measures.
"We ask that drivers follow the instructions of our flaggers while they direct traffic, maintain access to businesses and help ensure everyone gets home safely," said Suzana Prpic, director, corporate emergency management, environment, health and safety, FortisBC.